Cameron wants UK 'to do more' to fight ISIS in Syria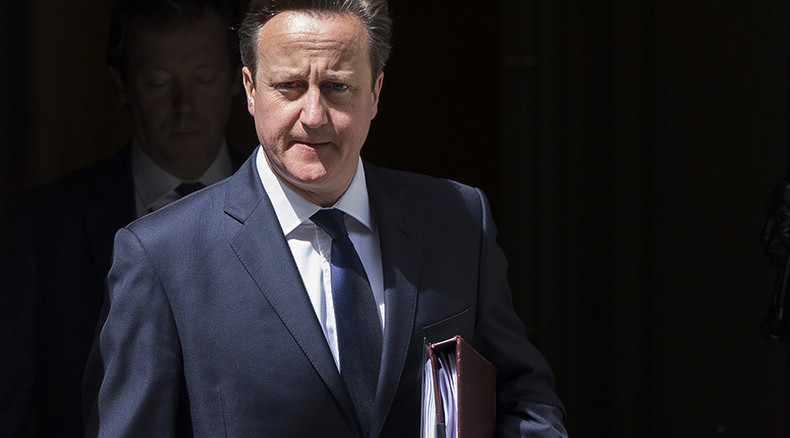 The UK must do more to fight Islamic State, Prime Minister David Cameron said. The comment follows a revelation that UK pilots participated in bombing raids in Syria despite a parliamentary prohibition to do so.
"I want Britain to do more, I'll always have to take my Parliament with me," Cameron told US network NBC.
"We are talking and discussing at the moment, including with the opposition parties in Britain, what more we can do. But be in no doubt we are committed to working with you to destroy the caliphate in both countries."
The comment came after freedom of information request by human rights group Reprieve forced the UK government to reveal that RAF pilots had carried out airstrikes in Syria.
UK pilots authorized to bomb Syria without democratic sanction – Reprieve
In 2013, when the coalition government was pushing for targeting the troops of Syrian President Bashar Assad, the British parliament voted against military intervention in Syria. UK airstrikes against Islamic State (IS, formerly ISIS/ISIL) militants in neighboring Iraq have received parliamentary approval.
The recent revelation that British pilots embedded with other nations' chain of command were involved in operations in Syria, sparked controversy, as critics said the government overstepped parliamentary oversight.
Both Cameron and Defence Secretary Michael Fallon made clear they were considering extending UK participation in the US-led air campaign to Syria in the wake of the beach massacre in Tunisia last month, which claimed 30 British victims among the 38 dead.
A parliamentary revision of the matter is not expected before September, when the Labour Party is expected to elect its new leader.
Liberal Democrats new leader Tim Farron voiced skepticism over possible extension of the British effort to Syria.
"My sense is that here, in the ISIS-occupied territories of Syria and Iraq, for the UK and the US to be seen to be directly involved – particularly in Syria – just plays into the hands of the Islamic fundamentalists who abuse Islam and indeed murder so many Muslims and so many other people in and around their territories. Let's not play into their hands," he told Sky News on Friday.
Cameron is expected to advocate escalating the campaign against IS in a speech on Monday. He will call for a fight against extremism and will try to convince young Britons not to believe the terrorist group's propaganda.