4 people trapped in Cheshire building fire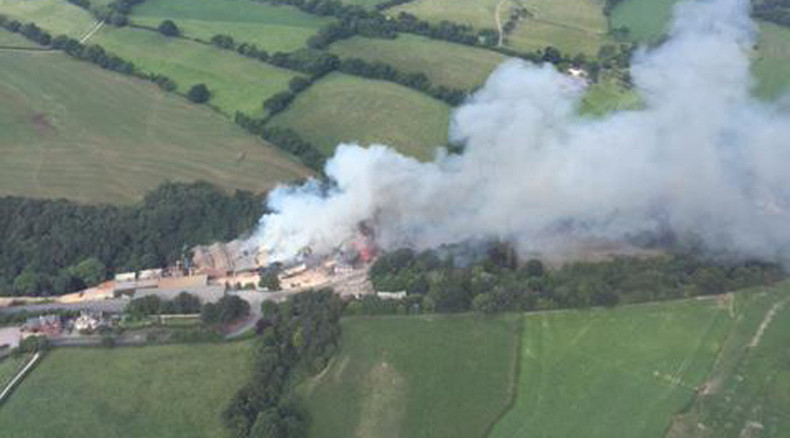 Four people are feared to be trapped inside a blazing building at Woods Flour Mills, in Cheshire. This follows reports of three major explosions. Emergency crews are at the scene and are trying to free those who are trapped inside.
Residents in the area have been warned to keep their windows and doors shut because of the heavy smoke. The fire is taking place on Tunstall Road in Bosley.
Four people have been treated at the scene for breathing difficulties.
In a formal statement, Cheshire Police's Chief Inspector Paul Carroll said there is "currently a lot of smoke emanating from the building."
"It is also advised to avoid the area while we deal with the incident," Carroll said.
We continue to deal with the #BosleyIncident - there have been a further two explosions and believe there are 4 people trapped.

— Cheshire Police (@cheshirepolice) July 17, 2015
Cheshire Police declared the explosion to be a "major incident." At present, 50 firefighters are reported to be at the scene trying to control the fire.
The North West Ambulance Service (NWAS) has also dispatched six ambulances, two rapid response vehicles, two doctors and an air ambulance.
The area at the #BosleyIncident remains dangerous. NO persons should attempt to by-pass the cordon and approach the scene across the fields.

— Cheshire Police (@cheshirepolice) July 17, 2015
An NWAS spokesperson said the service is "currently assessing the scene and working closely with other members of the emergency services, with our priority being to ensure people receive the medical treatment they need as quickly as possible."
"Our primary role is to assess the level and nature of injuries, and ensure that those people most in need are treated first and taken to hospital," the spokesperson added.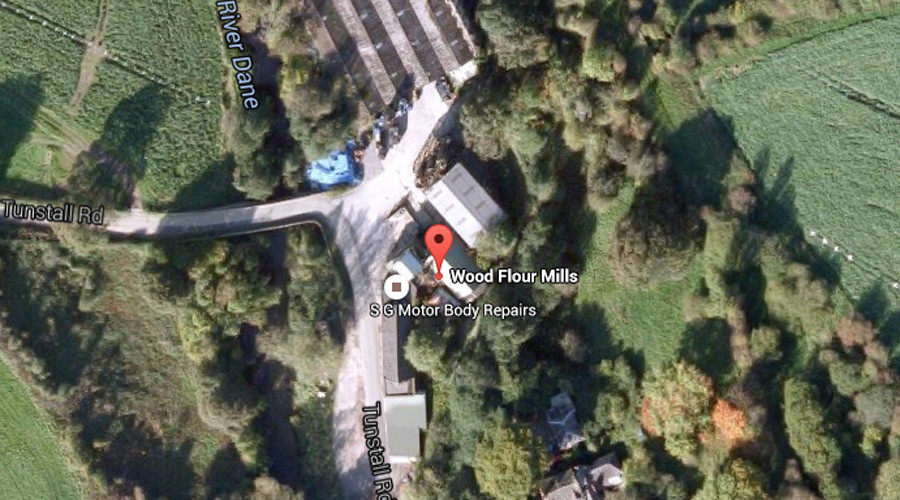 In an updated statement, the North West Ambulance service confirmed one of the casualties is in a "serious condition."
"Two patients have been taken to Royal Stoke University Hospital, one patient has been taken to Whiston Hospital and one patient has been taken to Queen Elizabeth Hospital in Birmingham by air ambulance," the statement said.
"At this time we believe four people are trapped and we're dealing with multiple explosions," it added.
A local witness said the explosion "shook" her house, and that she "thought it was an earthquake." The woman added she could see "a lot of ambulances" driving past her home near the scene.
Angela Shuker, who lives nearby the wood treatment works, told the BBC the doors in her house banged loudly. "We could see the flames rising not far from us down the road from the mill," she said.
Cheshire East Council initially reported that five people were trapped. However, a spokesperson for Cheshire police later told RT that four people remain in the building.
At a media conference on Friday, the Cheshire Fire and Rescue service confirmed that a casualty was transferred to hospital with injuries obtained from the blast and burns.
They are still unware of what caused the explosion but said it caused the four floor building to collapse, adding it was a "difficult firefighting operation."