​Woman changes legal name to 'stupid' Facebook pseudonym to unlock account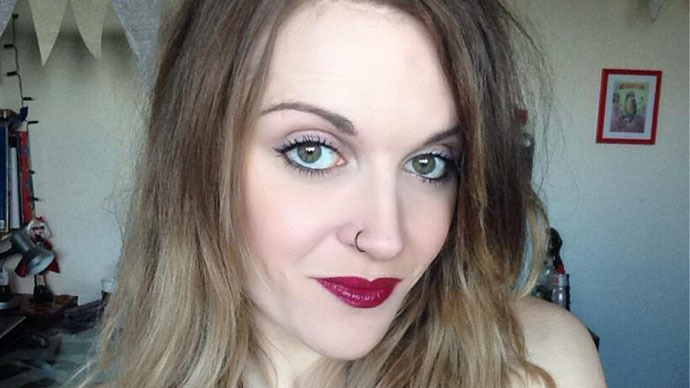 A UK woman whose Facebook account was locked down over use of a pseudonym changed her legal name accordingly to get it back.
Jemma Rogers, a holistic therapist from Lewisham in southeast London, joined the social network in 2008. But not wishing to be annoyed by friend requests from real-world acquaintances, she used the pseudonym Jemmaroid Von Laalaa, British media report.
Last month Facebook, which demands that users only use their real names, asked Rogers to provide an ID for 'von Laalaa' to verify her account. She failed, although she admits she tried to Photoshop her bank cards to produce 'proof' for Facebook.
Her account was suspended, and in a desperate move to get it back Rogers decided to change her legal name to Jemmaroid Von Laalaa via deed poll.
Ironically, the 30-year-old is still locked out even after all her troubles, with a robot program responding that her situation is being looked into.
READ MORE: #MyNameIs: Drag queens, Native Americans protest Facebook's 'authentic name' policy
"I know I've been a complete moron, but Facebook are being ridiculous. I've been locked out of my account for five weeks now and have lost all of my photos, messages and precious memories," she said as cited by the Mirror newspaper.
"I can't believe I'm stuck with this stupid name and I still can't get into my Facebook. It's hard to speak to a human being as well, all I get is computerized messages back, it's so frustrating," she added.
Facebook's real-name policy has been criticized for being restrictive and potentially harmful. It doesn't allow performers to use stage names on their accounts, which made drag queens flee the social networks. Critics also say Facebook is forcing activists to expose themselves to persecution in countries where they don't receive appropriate protection.
The story is in a similar vein to that of a 19-year-old student who changed his name because his girlfriend's father gave it incorrectly when he booked Ryanair tickets for the couple to go on a summer vacation in Ibiza. The airline charges a £220 ($335) fee for amending passenger details, while getting an urgent new passport costs only £103 ($157), so Adam Armstrong decided to become Adam West.
The wrong name was taken from Adam's Facebook page and was a joke reference to the actor who played Batman in the 1960s TV series.