Flooding, heatwaves forecast unless UK urgently tackles climate change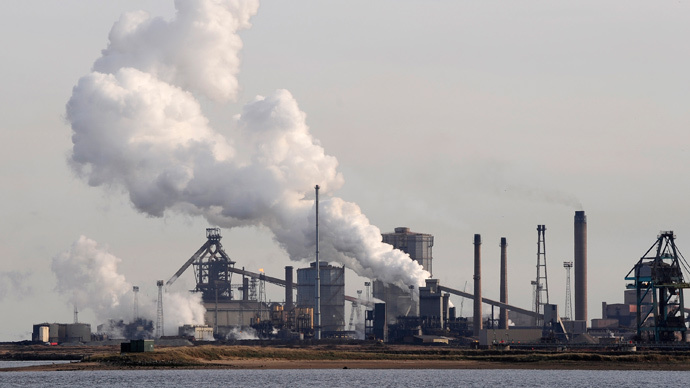 Britain must take more action to prepare for the effects of climate change and introduce more structured planning rather than focusing on mitigating the results of catastrophes, a new report has warned.
The Committee on Climate Change (CCC) panel, led by Lord Deben and Lord Krebs, said more must be done to tackle the causes of climate change and ensure that the country meets the 2050 climate goals.
"By the 2050s the sort of heatwaves we might experience in the next few days will be the norm, a typical summer," Lord Krebs said.
READ MORE: Cuadrilla fracking bid rejected by UK council in major setback for shale industry
The authors added that as well as making firm and clear decisions on the best ways to decarbonize, the government must explain how emission targets would be met.
They also said decisions should be make quickly in order to give companies time to invest.
The government has recently decided to halt its subsidizing of onshore windfarms, following pressure from local residents who opposed further construction, meaning the clean energy source will now cost an extra £1 billion (US$1.58 billion) per year to produce.
"This is a political step by the government, and it is perfectly reasonable for them to do – as long as they are prepared to allow people to know what the cost is going to be, and what they are going to do instead [to meet climate targets]," said Lord Deben.
READ MORE: World has 10 years to combat climate change, prevent health catastrophe – scientists
Other recommendations from the report include the extension of funding for low-carbon electricity until 2025, continuing to support low emission vehicle production and the development of infrastructure which will resist the effects of climate change.
The 2050 climate goals require the UK to reduce its carbon emissions by 80 percent over the next 35 years. Britain is also part of the EU's 2030 pledge, which will see a reduction of 40 percent in the next 15 years.
The Department of Energy and Climate Change (DECC) has stated the government is committed to meeting these targets on a number of occasions, but the CCC suggests the UK aims to bring emissions down to 50 grams of CO2 per kilowatt-hour by 2030.
The call for further investigations into clean energy comes as Lancashire County Council rejected two Cuadrilla fracking applications.
Councilors said drilling for shale gas would have dangerous environmental consequences and cause traffic chaos.