'Can you heal my cat's paw?' UK Foreign Office unveils list of most ridiculous consular requests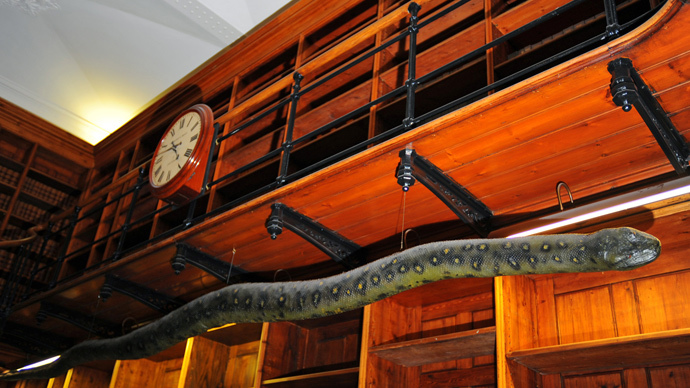 The UK's Foreign and Commonwealth Office (FCO) has released a list of the most inane enquiries it fielded in 2014, after revealing that 38 percent of all calls made to diplomatic missions abroad "were not related to consular support at all."
The FCO said it received more than 365,000 calls last year. In what has become an annual feature, it has published the most irrelevant ones:
– A caller asking for help with setting up 'British-style' hanging baskets at a trade show because the professional gardener hired for the purpose had stage fright
– A British woman asking the consulate in Albania how to find out if her son's fiancée was already married
– A caller asking for advice on how to treat a cat's infected paw
– A man requesting that staff at the embassy in Mexico City go to the airport to check whether he had left his mobile phone on a plane
– A woman in Italy calling to enquire how she could synchronize her TV antenna to receive English channels
– An event coordinator in Brussels asking for the name of a Scottish chef based in the country who could make haggis for a Burns Night event
Check out our list of odd requests received from British nationals around the world http://t.co/3oCZRVsmdG#FCOcanpic.twitter.com/arkhKmgboG

— FCO travel advice (@FCOtravel) February 27, 2015
Foreign & Commonwealth Office Minister David Lidington pleaded for understanding from Brits and others who believe the UK diplomatic mission is a one-stop-shop for all things British.
"We will always try to help where we can but there are limits to what we can do, so it's important for people to be aware of how we can help," he said in a statement.
"We can issue an emergency travel document if your passport is lost or stolen, offer support if you become a victim of crime or visit you in hospital or prison, but we aren't able to pay medical bills, give legal advice or get you out of jail, or indeed act as veterinary surgeons."
Lidington said the sheer volume of irrelevant queries prevents the FCO – which has been suffering from noticeable budget cuts in recent years – from helping those it can.
"It is important for FCO consular staff to be able to focus on our most vulnerable customers, such as victims of crime, those who have lost a loved one abroad or people who have been detained or hospitalized overseas."
The FCO said that according to surveys, 45 percent of all Brits aged 16 to 24 had an inaccurate idea of what embassies and consulates are, and what their function is.