Thousands of British teen girls 'coerced' into sex, worst in Europe – report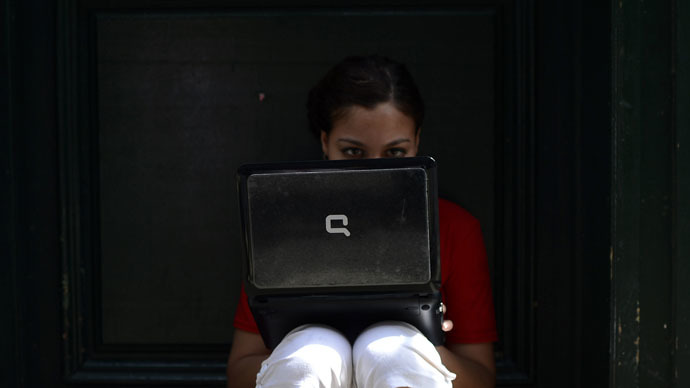 Thousands of teenage girls in England and Wales are being coerced into sex, with around four in 10 saying they had experienced sexual abuse from teenage boys, a report has found. The figure is far higher than any other European nation.
The study, carried out by the University of Bristol's School for Policy Studies and the University of Central Lancashire, found that nearly one-fifth of girls aged between 13 and 17 had experienced some form of sexual coercion.
It also found the rates of violence toward women by men was significantly higher in England compared to other European countries.
READ MORE:'Online, no one really gets hurt': Cyberbullies abuse others to fit in – study
Out of the 1,001 teenagers surveyed in the report, nearly half of girls said they had experienced forms of emotional and online abuse by their partners in romantic relationships – enhanced by the use of social media.
The research has prompted the children's protection charity NSPCC to urge more government resources into teaching young people about healthy relationships, including lessons on consent during sexual intercourse.
"The high rates of sexual coercion discovered need to be addressed through education and awareness raising that challenges attitudes and helps change behavior," said Claire Lilley, head of online child safety as the NSPCC. "We need to nurture children to have positive relationships based on mutual respect.
She added: "The levels of victimization revealed by this research shows action is urgently needed by the government to make updated sex and relationship education a statutory right for every child and young person. There needs to be a greater focus in schools on topics such as sexual exploitation and violence against girls and young women, as part of a balanced curriculum."

READ MORE:Child abuse victims suffer 'death threats' after minister published names online
The report follows figures released last week showing that around 15 percent of young people admit to bullying others online, while 1 in 5 school pupils said they did not report incidents of abuse to teachers because they were scared of becoming victims of bullying themselves.
You can share this story on social media: