London hotel branded as 'shameless' for promoting Paris branch with #JeSuisCharlie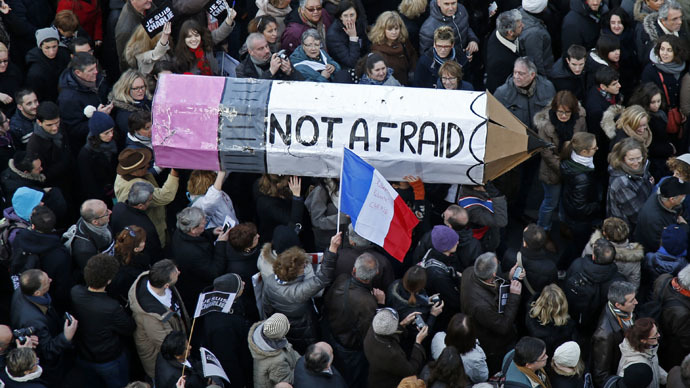 A London hotel has come under heavy criticism for allegedly promoting themselves using a Twitter hashtag commemorating the victims of the Paris terrorist attack last week.
The Hoxton hotel announced they would be opening a branch in Paris on their Twitter page, using the hashtag #JeSuisCharlie to promote their business.
While causing offense to a number of social media users across the world, the hotel was also berated for a sloppy typo in the hashtag.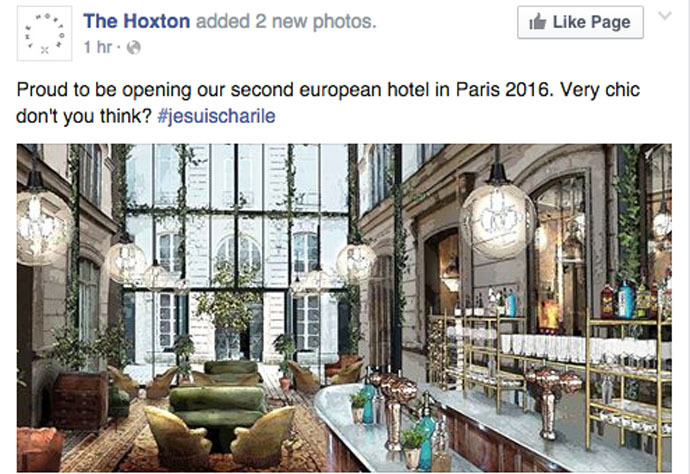 "Proud to be opening our second European hotel in Paris in 2016. Very chic don't you think? #jesuischarile," they posted on their Facebook page.
The original hashtag was created in memory of the 17 people killed during last week's terrorist attacks in Paris, including journalists and cartoonists working for the satirical French newspaper Charlie Hebdo.
Social media users called the hotel "shameless," branding their promotion of hotel in the aftermath of the attacks "not cool."
Using #jesuischarlie to promote your business - with a typo in the hashtag? Nice one, The Hoxton.

— Abi Silvester (@absinthecity) January 12, 2015
The original hotel is based in a trendy area of East London, and charges nearly £300 per night.
In a statement, the hotel said they had posted the message "in solidarity with the victims of the attack in Paris."
"In no way was it our intention to use these atrocities to promote our new hotel. This would not only be completely insensitive but unacceptable in our eyes," a spokesperson said.
"In hindsight, it was extremely poor judgment and clearly not intended to be perceived in the way it has. We have since removed the post on Facebook and we would like to sincerely apologize for any [offense] it may have caused."
The latest edition of Charlie Hebdo was published Tuesday, with an image of the Prophet Muhammad holding a sign reading "Je Suis Charlie." Three million copies have been printed, in contrast to its usual circulation of 60,000.
You can share this story on social media: