Housing benefit overspend hits £1.4bn, fraud and errors blamed
The government's attempts to clamp down on unnecessary benefit payouts are failing, with the levels of accidental spending actually increasing during the last financial year, according to the latest figures.
A Department for Work and Pensions (DWP) report presented to the Public Accounts Committee on Tuesday revealed an estimated £1.4 billion was overspent on housing benefits, accounting for 5.8 percent of the total benefit overspend, the highest of any benefit sector.
These figures present an increase in the level of housing benefit over expenditure with the figure rising from £980 million in 2010-11.
The report found that claimant error was responsible for two-thirds of the extra payments, which included fluctuations in claimants' earnings and an increase in the number of in-work claimants.
A total of £430 million was attributed by the report to alleged fraud.
The remaining £150 million of overspend was due to delay, inaction or mistakes in assessment by authority officials.
These figures will be unwelcome reading for Iain Duncan Smith, the Secretary for Work and Pensions, who has repeatedly promised to cut the level of benefits spending.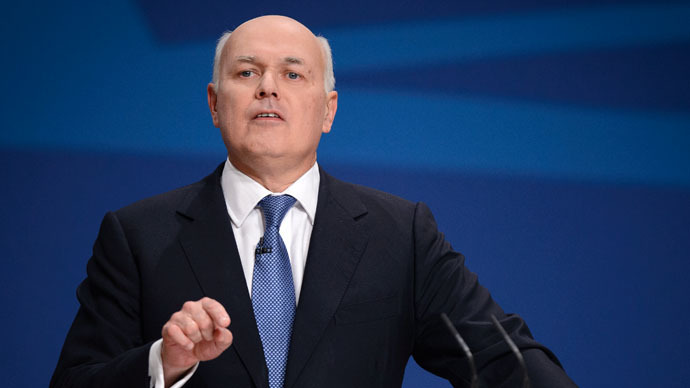 He previously claimed that his plan for universal credit (UC), which rolls all six benefit payments into one package, would reduce the levels of fraud and misspending, saying that due to complexities in the system fraudsters had "been given the green light to pick the pocket of hard working taxpayers."
The report, however, claims that civil servants had "done nothing" to stop the levels of overspend rising.
Margaret Hodge MP, chair of the Public Accounts Committee, blamed the DWP's lack of action to target fraudulent claims.
"The increase shows that the Department has still not effectively targeted the major sources of fraud and error – 16 years after this Committee first sounded the alarm," she said.
"We are also concerned that the Department is not doing anything to target underpayments, despite the hardship caused to those who miss out on the support they are entitled to."
Hodge called the Department's budget "nonsensical," after the report found only 8 percent of funding was allocated to tackle housing fraud and error, "even though housing benefit overpayment accounts for 42 percent of payments across all benefits."
"The Department has also reduced its funding to local authorities, which as a result have cut back on wider work to identify undetected fraud, claimant error and underpayment," Hodge said.
She added that she believed the DWP were overconfident about meeting their March 2015 target.
"Given the lack of evidence that the Department is getting to grips with fraud and error we view with skepticism the Department's confidence that it will meet its target to reduce total fraud and error overpayments to 1.7 percent of benefit expenditure by March 2015."
You can share this story on social media: