​One 11-yo responsible for 5th of town's crime rate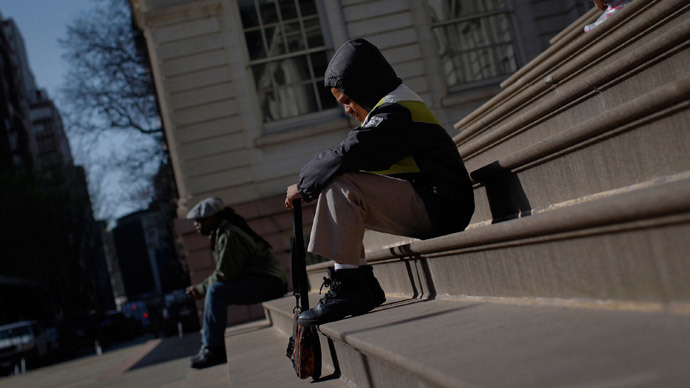 Forget youth gang culture – in the sleepy Somerset town of Shepton Mallet, it only took a single 11-year-old boy to cause a crime spike of 40 percent in a single month.
The young boy, who for legal reasons cannot be named, is reported to be responsible for ten of the 50 crimes reported in the town during November 2014, including arson and criminal damage.
Local residents have reportedly installed CCTV cameras purely because of the 11-year-old's actions.
The boy has been expelled from primary school and is reported to have a "troubled" relationship with his stepfather.
He was due in court to answer charges for three of the offences, and has already received a conditional discharge for the other seven.
Locals have had a mixed reaction to the boy, with some believing he is nothing but trouble, while others suggesting that he simply needs help and support.
Owner of local coffee and health food shop Karen Mercer expressed her concern for the boy's wellbeing.
"As a community, we have the responsibility to help and to guide him, rather than to alienate and demonize him. He is a bright young boy, he doesn't have to go down this road and if only one good thing comes from seeing this story in the papers, I hope he is given that help and guidance to be the best that he can be," she said.
Another local woman, however, said he was "nothing by trouble."
"He's been a very naughty boy ever since he was little. He abuses us every time he sees us," she said
"I would like to see him go somewhere where he is going to meet somebody who will tell him what is right or wrong," the resident added.
One friend of the child revealed he was unhappy at home, and received no support from his stepfather, with whom his mother has another child.
The friend further said his "kind-hearted" mother had struggle to discipline the boy, who would "outrun" her and run amok in the town.
Inspector Mark Nicholson said the police "understand figures do change and one individual can make a considerable dent in figures. We will continue to remain vigilant."
He suggested one of the reasons the statistics were so shocking was that the incidents may have taken place over the course of a few months, but had only been officially recorded during November.
You can share this story on social media: