Tory spat? Plan to 'send home' international students blocked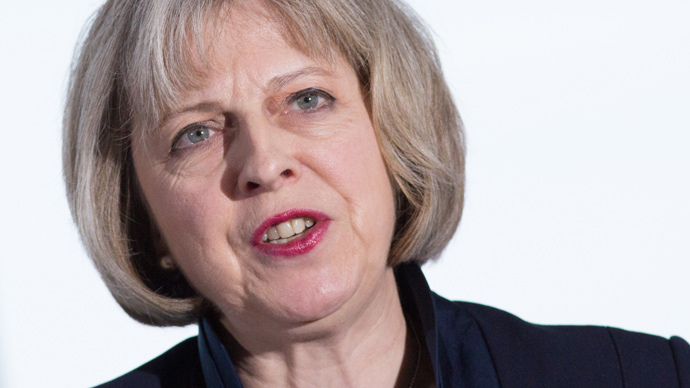 Plans by Home Secretary Theresa May to send overseas graduates back to their countries have been blocked by leading Tories in a move reportedly led by Chancellor George Osborne. It could signify the beginnings of a party leadership tussle.
The Home Secretary on Wednesday discovered she wouldn't be able to revive a proposal from the Tory's 2010 election manifesto, which requires international students to apply for a new UK visa immediately after graduating.
The intervention was reportedly staged by Chancellor Osborne, who, it is alleged, is wary of May's prominence in the party. May has previously been tipped as the frontrunner to succeed Prime Minister David Cameron as leader of the Conservatives.
READ MORE:Foreign graduates to be 'kicked out' of UK in new immigration targets
The blocking of the outlined plan followed a campaign led by inventor James Dyson and former universities minister David Willetts to reject the proposals.
Senior Tory figures said May's plan, which would "require that students must usually leave the country and reapply if they want to switch to another course or apply for a work permit," would not be repeated.
One official told the Financial Times the party's current policy would remain in place."We have a policy that international students can stay when they graduate if they find a graduate-level job paying £24,000 a year. That remains the policy."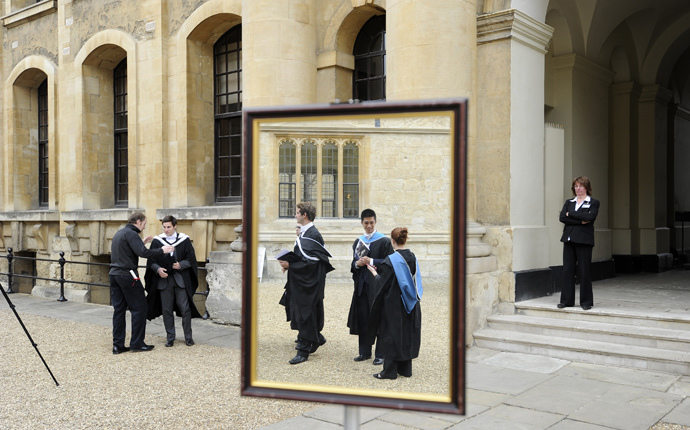 In December, Downing Street speculated that May was attempting to consolidate her position in the party before it was formally announced Cameron had failed to meet immigration targets by outlining the new student visa plans.
Home Secretary May had previously told the Sunday Times the increase in overseas student numbers would be unsustainable unless they left after their student visas expired. She said ordering students home would build compliance into new immigration laws.
Willetts, however, described the plan as "mean-spirited" and against the global movement of international education.
"There is a global trend for more students to study abroad. We should aim to increase our share of this growing market.
"But if we implement the latest idea from the Home Office for new restrictions on overseas students, we would not only miss this golden opportunity – we would be acting in a mean-spirited and inward-looking way," he said.
You can share this story on social media: