​Just shoot me: 10,000 job applicants for 'human paintball impact tester'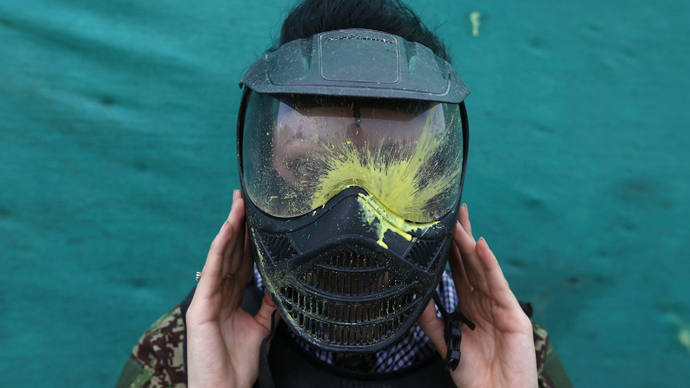 A British company looking to fill a position that requires the lucky candidate to be shot at by a paintball bullet, sometimes without protective gear, has attracted 10,000 applications from around the world.
UKPaintball, which has more than 60 paintball sites around Britain, expressed astonishment at the number of people willing to work as a "human bullet impact tester."
READ MORE:Stratospheric earnings: Goldman Sachs paid senior UK staff top bonuses in 2013
"This incredible response is the last thing we expected when we posted the advert," said owner Justin Toohig, who said the job pays £40,000 ($60,000, 50,000 euros) a year.

"We couldn't have predicted that so many people in the UK and beyond would want to get shot for a living."

The job ad says the successful candidate will occasionally be required to wear limited amounts of clothing while being shot at with paint-filled pellets in order to test the effects of "worst case" scenarios.

The ad goes on to warn that, while dedicated professionals shoot the pellets, there is a risk of pain and bruising.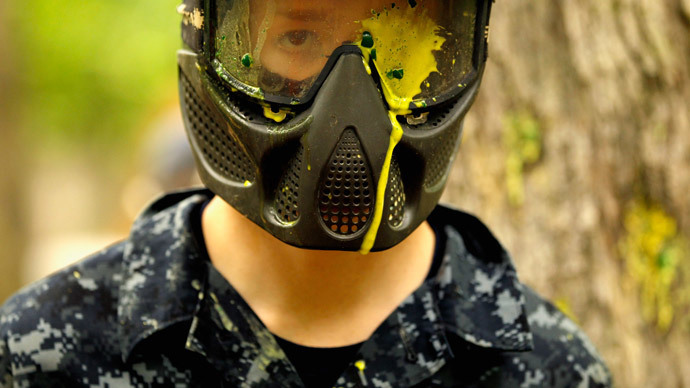 Other aspects of the job include being fired at while in the process of running, walking and climbing, sometimes without any protective clothing.

Toohig said applicants have listed a variety of personal qualifications they believe make them perfect candidates for the job.
READ MORE:Bulletproof? £40,000 for paintball maker's 'bullet impact tester'
"We've had individuals hoping to secure the job including an ex-army soldier boasting previous experience of guns and weaponry... and an ex-magician's assistant who was once almost shot for real in an illusion that went horribly wrong," Toohig added.

"It's going to be a real struggle attempting to whittle down the thousands of applicants to just one."

Applications have poured in from not just Britain, but as far away as United States, Canada and India, he said.
You can share this story on social media: