​Former PM Gordon Brown to resign from parliament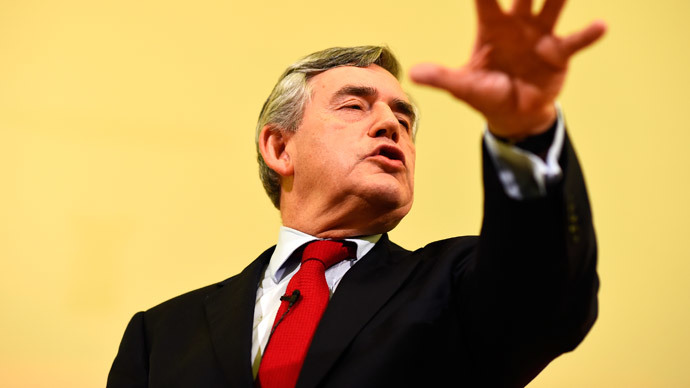 Former British Prime Minister Gordon Brown has announced his formal resignation from parliament on Monday night, just months away from the 2015 general election.
Brown, who served as Chancellor of the Exchequer from 1997-2005 and as Prime Minister from 2005-2010, made the announcement Monday, although sources had already told British media that he was planning to leave parliament before May.
Brown, who has been Labour MP for Kirkcaldy and Cowdenbeath in Scotland for nearly 32 years, was defeated in the 2010 election, where Labour recorded its worst election result since 1983.
However, he was able to salvage his reputation with many throughout the UK during this year's Scottish independence referendum, where he proved extremely effective in convincing Scots to remain in the union. Separately, he was known as one of the first politicians to voice his anger at the News of the World phone hacking scandal in 2011.
Brown's high profile and relatively high approval rates in his constituency had also raised speculation that he would be part of a future Labour government under incumbent Labour leader Ed Miliband.
Current Prime Minister David Cameron said Brown had "given a huge amount" to Britain.
"Gordon has given a huge amount in terms of public service and his contribution in government and Parliament," he said.
"I'm sure he'll go on contributing to public life even after he has left the House of Commons."
Brown's tenure is still being assessed today. While many praise him for his policies on welfare, social services and national security, others blame him for the UK's economic woes and resultant austerity measures.
According to those critical of Brown, he neglected dealing with Britain's budget deficit during the boom years of the early 2000s, and also wasted billions bailing out banking giants during the financial crisis of 2008.
While Brown has kept a low profile in the current parliament, he has spent the majority of his time since 2010 conducting charity work, and writing several books on economics and history.