Belgian in latest ISIS beheading video suspected of links with UK imam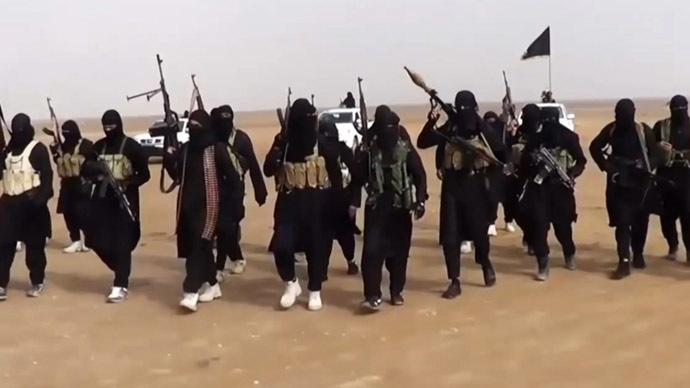 A Belgian fugitive suspected of having links to radical British preacher Anjem Choudary features in the most recent Islamic State video, which depicts a group of jihadists brutally beheading 18 Syrian soldiers.
Abdelmajid Gharmaoui, 28, from Belgium, is currently being tried in absentia in Antwerp as one of a slew of radicals associated with a group called Sharia4Belgium. The group faces allegations of having channeled fighters into the Middle East for Islamic State and other Islamist militias.
The splinter organization was founded with the help of London-based self-proclaimed Imam Anjem Choudary while he ran an Islamist group in Britain called Islam4UK.
Launched by Choudary and a Syrian national who was banned from setting foot on UK soil following the 7/7 bombings, Islam4UK was outlawed in 2010.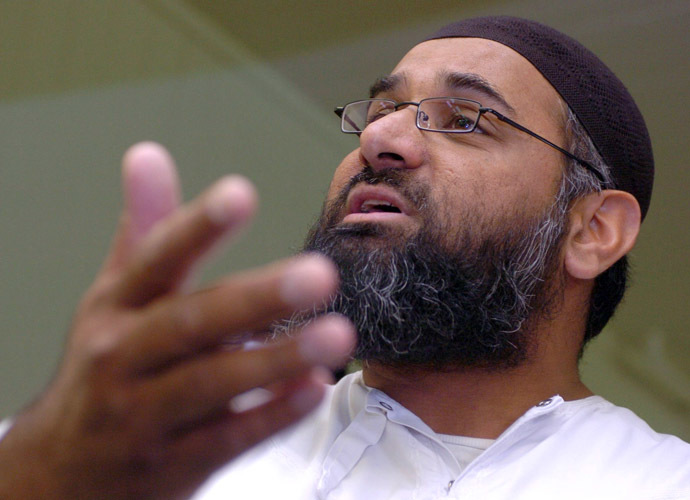 Following its official banning, the group resurfaced under various incarnations that were also proscribed. A total of 10 of Choudary's organizations have reportedly been banned by the Home Office under counter-terrorism laws.
'My memory is not that good'
In the most recent Islamic State (IS, formerly ISIS) video, Gharmaoui appears on-screen as one of approximately 20 militants. The men stand alongside Jihadi John – a British man who has brutally murdered five Western captives in recent months and sparked cross-border intelligence investigations into his identity and whereabouts.
In the chilling film, each IS militant decapitates a Syrian soldier.
On Tuesday, Choudary confirmed 28-year-old Gharmaoui's role as a core member of Sharia4Belgium. Probed by RT on the nature of his association with Gharmaoui, the London-based preacher said he may have met him previously, but wasn't "too sure."
"People look the same as others sometimes. I may have met him, but I can't put my finger on it," he told RT on Wednesday.
"He was around for a long time. My memory is not that good. I'm getting to that age."
'I wish he were free'
While Choudary appears unable to confirm whether or not he met Gharmaoui, he says he crossed paths with multiple members of Sharia4Belgium on trips to meet Fouad Belkacem. Belkacem is one of the Belgian organization's core founders, and is also on trial in Antwerp.
The Times has tried to link me with the recent beheadings via sharia4belgium & Fouad Belkacem (May Allah release him) http://t.co/IRGABTw7CA

— Anjem Choudary (@anjemchoudary) November 19, 2014
Choudary, who was arrested in Britain in September on suspicion of encouraging terrorism, says he maintained contact with Belkacem as Sharia4Belgium's tendrils spread into France and Holland.
The imam insists that neither he nor Belkacem, whom he describes as a "close friend" and "very intelligent," sent Gharmaoui abroad. Gharmaoui and his peers fighting for Islamic State joined the radical militant group of their own accord, Choudary stresses.
He described the ongoing proceedings in Belgium, which began in September, as a "complete farce." Of a total of 46 men currently on trial, a mere eight appeared when the proceedings began several months ago. The others were suspected to be fighting on the frontline in Syria, or to have perished there in battle.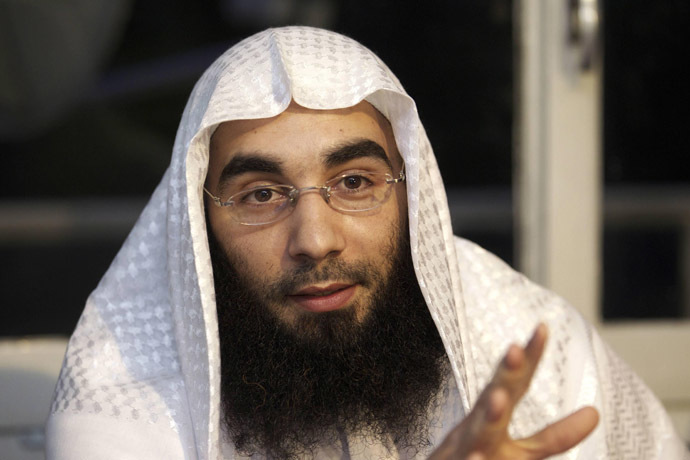 With respect to Belkacem's case, Choudary claims his associate has been imprisoned unjustly because his radical voice was deemed too influential and carried weight in destinations as far flung as Northern Africa.
"Fouad has done nothing wrong," Choudary told RT, claiming Belkacem faces almost "indefinite incarceration" in Belgium as a means of "shutting him up."
Reflecting on the IS's most recent video, Choudary expressed little surprise at the group's mass slaughter of Syrian soldiers.
"Syrian soldiers have committed all kinds of atrocities in recent times. They are responsible for the death of thousands of civilians, for rape and more," he said.
"Under Sharia law, Assad's forces who committed such atrocities are liable for capital punishment for their crimes."
Siddhartha Dhar, another associate of Choudary's who had also been arrested on suspicion of encouraging terrorism, skipped bail and fled to Syria amid a string of police blunders last week.