#HurricaneGonzalo: Winds up to 100mph lashing UK, woman killed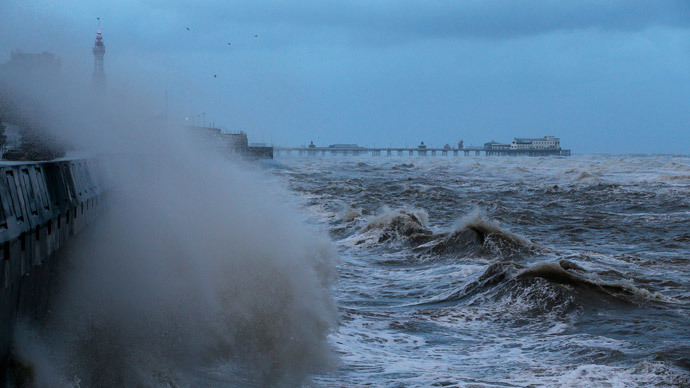 Wind speeds of up to 100mph are battering parts of the UK, as the tail end of Hurricane Gonzalo reaches British shores. Gusts and heavy rain have uprooted trees and caused flight cancellations, rail delays and road gridlocks.
The Met Office issued a 'yellow' weather warning on Tuesday, anticipating disruptive conditions will move eastward through the day. Many in Scotland and coastal areas saw gales coincide with their morning commute.
Video showing ex-hurricane #Gonzalo undergoing extra-tropical transition into an Atlantic low pressure system http://t.co/nSMl5nvb5v

— Met Office (@metoffice) October 20, 2014
The strongest winds are expected to strike western Scotland, the north and east of Northern Ireland, north-west England and north Wales.
"The public should be aware of the potential for disruption to travel and possible damage to trees," The Met Office said in a statement.
"Difficult driving conditions will result, perhaps exacerbated by surface water and spray in places."
At 11am on Tuesday, a London woman was killed by a falling tree opposite Hyde Park Barracks in Knightsbridge. A further three were injured by a falling tree in Southwick, West Sussex.
So far, no reports of major disruption from #HurricaneGonzalo but still time for damage to occur #DriveSafepic.twitter.com/8wBNWxSLhm

— WMAS (@OFFICIALWMAS) October 21, 2014
Tree down Corner Bethune Road and Amhurst Park Pic.2 #HurricaneGonzalopic.twitter.com/udFLwU2zDd

— Vostvitzech (@Vostvitzech) October 21, 2014
Heathrow Airport says 110 flights have been cancelled, although other national airports claim to be operating as usual.
"We do not know exactly how many passengers or flights that will have an impact on, although the cancellations are only expected for Tuesday," a Heathrow spokesman told Sky News.
Strong winds mean flights may be subject to delay & cancellation. Check your flight status with your airline: http://t.co/hoGvk7noFX

— Heathrow Airport (@HeathrowAirport) October 21, 2014
It's a tad windy! #HurricaneGonzalopic.twitter.com/yYC2BYgzqu

— Michael Pattinson (@MikePattinson) October 21, 2014
Rail commuters may contend with delays on Tuesday evening, as wet conditions and fallen leaves and branches force operators to reduce speed.
Trains will be delayed between Brockenhurst and Bournemouth. A tree is reported to be on the line near #Sway

— South West Trains (@SW_Trains) October 21, 2014
Good to see South West trains have prepared for the worst with #hurricanegonzalo !!! pic.twitter.com/AVWLPSaCPC

— Laura Hutchinson (@laurahutch86) October 21, 2014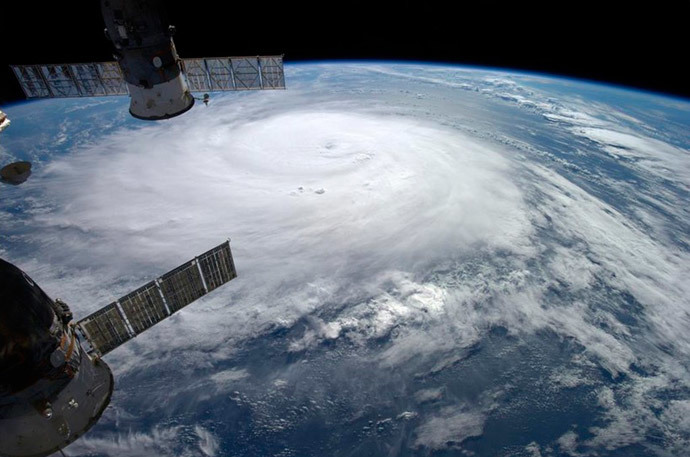 British social media users reacted accordingly to the high winds.
It's not a real storm until an upturned trampoline appears in your garden #HurricaneGonzalo

— StoatsJackson ® (@StoatsJackson) October 21, 2014
Of course I'm wearing a skirt #HurricaneGonzalo

— Eve (@evemerrell) October 21, 2014
And they say #obesity is bad...let's see who's flying around today in #HurricaneGonzalo. #fatpower#sciencebitch

— Hovig Yardim (@HovigYardim) October 21, 2014