Dead Afghan heroine in anti-burqa campaign: Far Right removes image following public outrage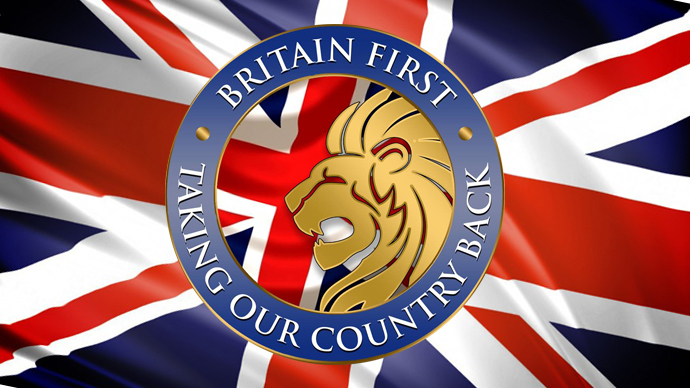 ​A far right political party has been condemned by a leading photographer and social media users after it manipulated a picture of Afghanistan's' first woman police officer to promote an anti-burqa campaign.
Policewoman Malalai Kakar was killed by the Taliban, but now her picture is being used on social media to represent a 'terrorist'
Britain First, a group that has made headlines for its 'mosque invasions' across the UK, used a picture of Lieutenant Colonel Malalai Kakar, who was photographed with a in Burqa (body covering) holding a gun. The picture, which is designed as a 'viral image' for its Facebook page reads "Terror attack level: sever- an attack is highly likely".
"For security reasons it's time to ban the burqa"
Backlash after British party's 'ban the burqa' poster uses image of Afghan police officer http://t.co/wMEfkJpKYMpic.twitter.com/a1WF5nPUO7

— Al Arabiya English (@AlArabiya_Eng) September 22, 2014
The photograph was shared by hundreds, including Australian senator Jacqui Lambie.
Kakar, who was a high ranking police officer, was killed by Taliban fighters in 2008. The image was taken by Canadian photographer Lana Slezic, who told the Australian Associated Press (AAP) that she was killed in front of her son outside her home.
@BritainFirst ...and using civil disorder to sell your tat is disgraceful. Shows you up for what you really are.

— Ian Baskerville (@conansdog) September 21, 2014
"@guardian: Far right hijacks image of Afghan heroine for anti-burqa campaign http://t.co/GK0QuuOTBz" SHAMEFUL. Disgraceful. Horrid.

— Jay Carr (@uglynoodles) September 21, 2014
"Everything she stood for, everything she fought for, for herself, her family, her daughters and future of her country, everything has been desecrated by how Jacqui Lambie and Britain First have used this photograph" Slezic said.
Britain First was formed in 2011 by former members of the British National Party (BNP), and claim to be a 'defence force' against Islam and immigration.

The group has become notorious for its public anti-Islam campaigns and has been criticised for its 'aggression' and 'intimidation' of Muslims in the UK.
Since starting, the group has racked up more than half a million 'likes' on Facebook, on which the group posts viral images promoting patriotism, nationalism and anti-Islamic propaganda.
Britain First's leader Paul Golding told the Guardian that the group uploaded the image without checking its origin. When told about the origins of the image, he said that it was "very upsetting" but the group would not take it down.
However, Golding may have backtracked on his statement, as the image is no longer on the Britain First Facebook page.