​British Army didn't breach Iraqi prisoner's rights – ECHR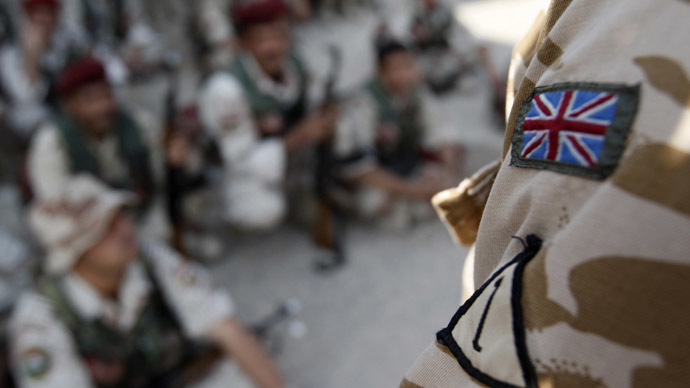 An Iraqi civilian who was found dead four months after being released by the British Army during the Iraq War did not have his human rights breached, the European Court of Human Rights ruled.
Tarek Hassan was arrested as a prisoner of war by British armed forces in April 2003 and held at Camp Bucca in Iraq, close to the port city Um Qasr. He was then interrogated by US and UK authorities, where they found that Hassan was a civilian who did not pose a threat to security. He was subsequently released around 12 May, 2003.
Hassan was found dead four months after his release.
Hassan's brother Khadim, who was a general in the private army of Saddam Hussein's Baath Party, claimed that Tarek's body showed marks of torture and execution. Khadim then filed an application with the European Court of Human Rights in 2009, complaining that his brother's rights were breached by the British Army under Articles 2, the right to life, 3, prohibition of torture, and 5, the right to liberty and security, of the European Convention on Human Rights.
Khadim claimed that Tarek did not contact his family during the period that the government said he was set free. According to the former army general, Tarek's body was discovered some 435 miles (700km) away from Um Qasr near a town north of Baghdad in early September 2003. He claimed his brother had eight bullet wounds in his chest from a Kalashnikov rifle and his hands were tied with plastic wire.
The European Court of Human Rights ruled on Tuesday that British armed forces did not violate his human rights. Judges found that there had been legitimate grounds under international law for capturing and detaining Tarek, and the complaints about the alleged ill-treatment and death of Tarek to be inadmissible due to lack of evidence.
The UK government claimed there is no independent evidence of the cause of Tarek's death, adding that he was found in an area that had never been controlled by British forces and that the British military does not use Kalashnikovs.
The 22-year-old was a professional footballer and the youngest of seven siblings, who had just finished college when the Iraq War started. His family believes he was targeted by British soldiers while hunting his elder brother, Khadim.
In a statement, the Hassan family said, "On the day of his detention, all the family were staying away from home. We knew that ex-members of the Baath party were targets for either the British army or militias that started working under British control."
In April 2003, after occupying Basra in southern Iraq, the British army started arresting high-ranking members of the Baath Party. Khadim went into hiding and that same month British troops went to his home and captured Tarek. He was allegedly found armed on the roof of his brother's house, where other weapons and documents of a military intelligence value were reportedly found.
You can share this story on social media: