Jumping the net: Sharapova #2 in web popularity poll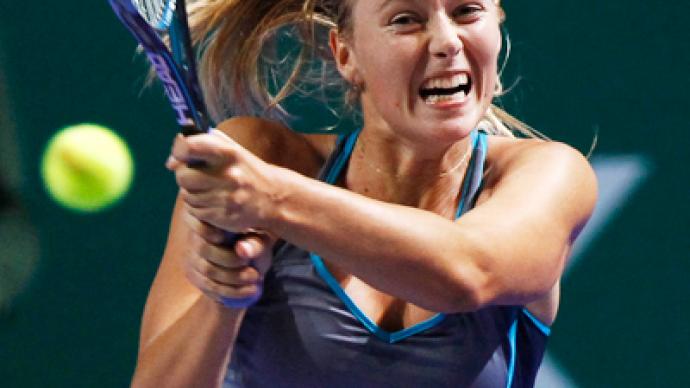 TotalProSports has revealed the rating of the Most Googled Female Athletes in 2011. The list of 30 boasts 18 tennis stars, with four of them – unsurprisingly - Russians. However, one choice has raised a few questions.
For the second consecutive year, the top spot was occupied by Serena Williams. Despite having missed almost the entire season due to injury, the 30-year-old American collected 125 million ratings.
Russia's Maria Sharapova was less than half as popular on the internet (54.7 million) as Serena, but that was just enough to finish second. For a while she seemed to be distracted by her modeling and spokesperson career, but she has rededicated herself to tennis and has risen to No. 4 in the world again.
The bronze went to Dane Caroline Wozniacki (37.2 million). The 21-year-old beauty finished on top of the WTA rankings for the second year running, and her presence in the list is more than deserved.
The same cannot be said about the next choice though. Nobody would recollect now the last time we saw Anna Kournikova on court, but she is still extremely popular despite not really doing anything (36.7 million). The only question remains – why is she still regarded as an athlete?
The author seems to have been preparing for such a query. "Then I heard she was a trainer on season 12 of The Biggest Loser, so I guess that means she is still an 'athlete'," he claims.
The top five was rounded out by the elder Williams, Venus, who gained 30.7 million results, though it is also a mystery to many how she managed to do so.
As for the other Russians in the list, Maria Kirilenko concluded top 10, while Vera Zvonareva was 21st. She has yet to win something worthwhile as a professional player, but her popularity rests on some other factors, more important for Google search results – that is her charming looks and recently revealed relationship with Russia's iconic hockey player Alex Ovechkin.
As for Zvonareva, she is a kind of anti-Kournikova on the list – everything she reached in tennis was due to her talent and hard work.