Semenya happy with return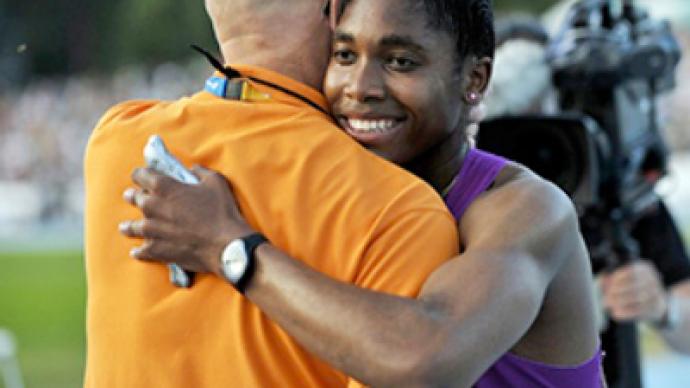 Caster Semenya has come back in style claiming her first win since the International Association of Athletics Federations allowed her to run as a woman.
The 19-year-old from South Africa had to wait 11 months before finally receiving approval. But that didn't affect her running skills.
Semenya dominated her favorite distance, 800 meters, at the Lapeenranta Games, to clinch the gold in 2 minutes and 4 seconds – way off her world championship winning result posted back in August last year, but still a comfortable victory over lesser renowned rivals.
"I'm pretty happy with the performance of today because truly I wasn't expecting to run two-four," Semenya said afterwards.

"Even according to the body, it's not easy to just come and run two-four, while you stayed for 11 months at home," she added.
Semenya, whose gender was questioned by Athletics officials, will compete in another event in Finland before returning home to build up her fitness.
You can share this story on social media: