Russian short-trackers have golden rehearsal for Sochi Olympics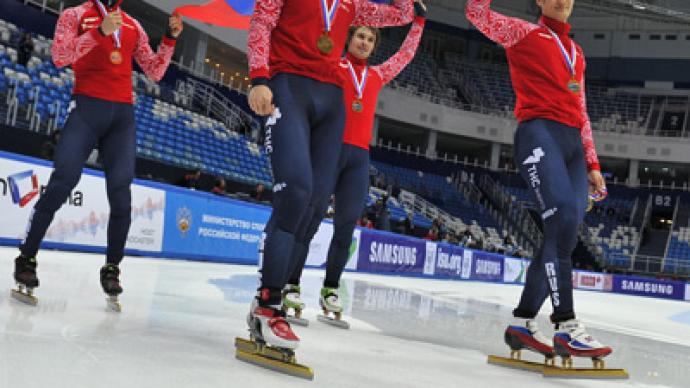 Russia has challenged the dominance of South Korea in short-track speed skating becoming the second nation to win the men's relay gold this season.
With three laps to go the Russians were still third but then the time came for the team's leader Viktor Ahn to show off. The three-time Olympic short-track champion made a decisive contribution as his late burst of pace secured the win for Russia in the men's 5,000-meter relay on Sochi's Olympic track at the Iceberg Skating Palace."I don't know whether you can expect victory at the Olympics from us, I don't like to make guesses, but we all hope and believe in it," team member Semen Elistratov said after the race.Team Netherlands took their third consecutive silver this season, 0.084 seconds behind Russia, with China settling for third another 0.276 seconds adrift.The Brits missed out on their first relay medal this season coming fourth after falling with six laps to go. Meanwhile, hot favorites South Korea couldn't even make it to the A final and finished seventh overall.
You can share this story on social media: