Over a million to run All-Russia race
Published time: 23 Sep, 2012 10:02
Edited time: 23 Sep, 2012 14:02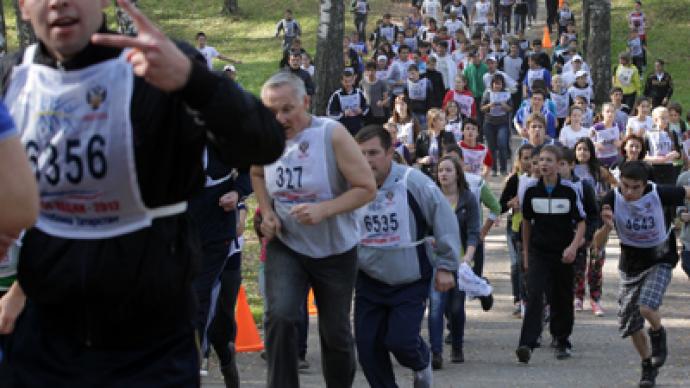 The organizers expect over a million runners from all across Russia to take part in the annual Cross-Country Race of the Nation on Sunday.
­The nationwide running day will be celebrated in 80 regions of the country, with participants to compete on different distances varying from 1.2 to 7.5 miles.
Professional and amateur runners of all ages are invited to compete in what is one of the biggest sporting events in Russia.
And one doesn't need to be a Russian citizen to join the run, as foreigners are also welcome.
More than 1.2 million people took part in the race in 2011, with this year's event expected to be equally successful.