Russia repeats as biathlon relay champ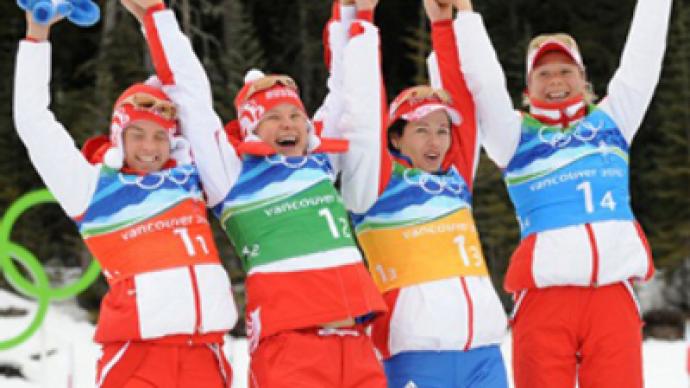 Still without gold on Tuesday, Russian women made a smashing present to their fans on Fatherland Day by winning the relay biathlon gold medal.
The Russian team finished solo more than 30 seconds ahead of second-placed France, while Germany, short-handed by the absence of star performer Magdalena Neuner, finished with bronze.
Svetlana Sleptsova, Anna Bogaly-Titovets, Olga Medvedtseva and Olga Zaitseva didn't let anybody doubt their superiority, while France's Sandrine Bailly had to produce a brilliant effort on the final leg to power past Germany's Andrea Henkel on the final leg to win her country the silver.
As such, Russia repeated as biathlon relay champion – they had previously won gold in Turin in 2006, while Zaitseva and Bogaly-Titovets became two-time Olympic champions.

The men's event, where Russia also has chances to win, will be held on Friday.
You can share this story on social media: