Nadal's £250,000 watch stolen during French Open
Published time: 14 Jun, 2012 16:59
Edited time: 9 Aug, 2018 10:12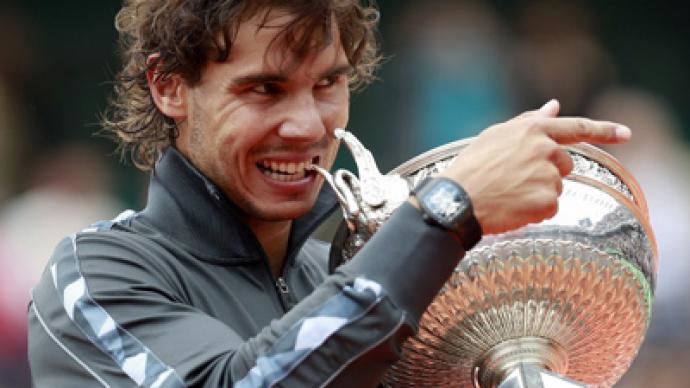 A hotel worker has been arrested for allegedly stealing a ₤250,000 watch from Spanish tennis superstar Rafael Nadal.
The employee reportedly snatched the lavish timepiece from Nadal's suite at a five-star luxury hotel in Paris.
Rafael Nadal said he put the watch by his bedside in the evening but the next morning the jewel-encrusted gadget was gone.
It was lent to Nadal for the tournament by watchmakers Richard Mille.
Nadal's parents discovered the theft on Tuesday and with no sign of a forced entry police quickly decided it was an inside job.
That hunch proved correct, with magnetic key card records leading them to a light-fingered barman.
The man confessed to the theft and showed the police where he had hidden the watch.
'"He has made a full confession and been charged with theft. He will appear in court at a later date,'" a police spokesman said.
Nadal said he will continue staying at the hotel. "The French police did a good job," the 26 year-old tennis player said. "I hold no grudge against the hotel. They have always treated me well when I have stayed there over the past eight years and I will come back next year."
Even if the watch was not found, it wouldn't have hit Nadal too hard in the pocket – he received £1.03 million for winning the French Open.