There are better athletes in Argentina than Messi
Published time: 20 Dec, 2012 11:02
Edited time: 18 Apr, 2018 14:29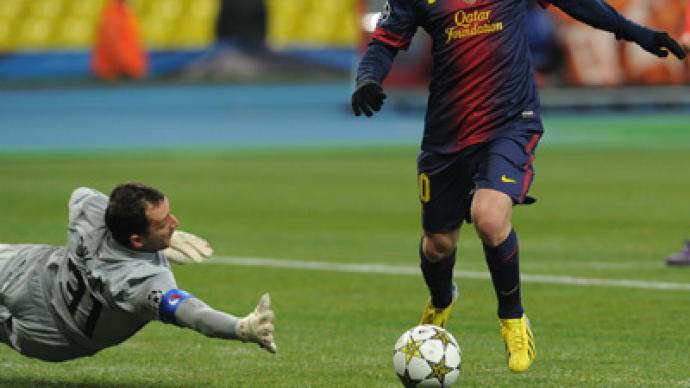 The world's top footballer Lionel Messi, could only bag third spot in the sports journalists' vote for Athlete of Year in Argentina.
­Boxer Sergio Martinez was named best athlete in 2012 after beating Julio Cesar Chavez, Jr. of Mexico for the WBC Middleweight title in September.
Second place went to Sebastian Crismanich who won the taekwondo gold in the 80kg category at the London Olympics.
Messi finished in an unexpected third place, despite the Barcelona star scoring a record 90 goals since the beginning of the year.
The Argentinean journalists have been selecting the country's Athlete of the Year since 1954. Messi received the award last year.
Sergio Martinez (AFP Photo / Jeff Bottari)
Sebastian Eduardo Crismanich (AFP Photo / Toshifumi Kitamura)