Medvedev cheers Kamaz for Dakar victory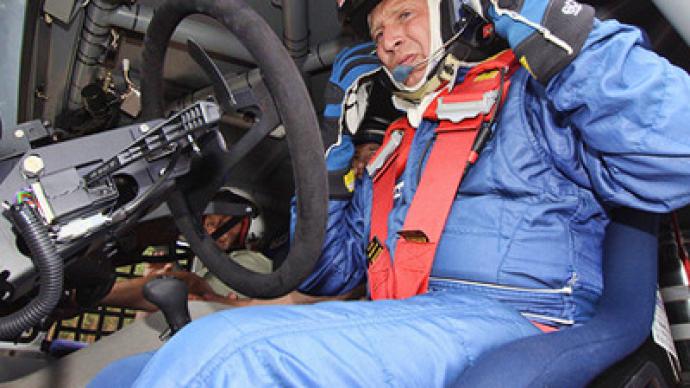 Russia's President Dmitry Medvedev on Sunday congratulated the Russian Kamaz truck team on their victory in the 2011 Dakar Rally in South America.
"I want to congratulate the Russian Kamaz-master team and Vladimir Chagin on a brilliant victory in the Dakar Rally. Well done!" Medvedev said on his Twitter account.Chagin, who was driving a Kamaz truck, became seven-time champion of the Dakar Rally's truck class in Argentina. Chagin won eight of the rally's 13 stages.Chagin was followed by another three teammates, Firdaus Kabirov, Eduard Nikolaev and Ilgizar Mardeev.The Dakar 2011 rally raid kicked off last Saturday in Buenos Aires. The rally, originally called Paris-Dakar, was held in South America for the third consecutive year with 67 trucks, 170 motorcycles and 30 quad bikes taking part.The route of the rally spanned the territories of Chile, while the start and the finish were held in Argentina.
You can share this story on social media: