Isinbaeva off to a good season start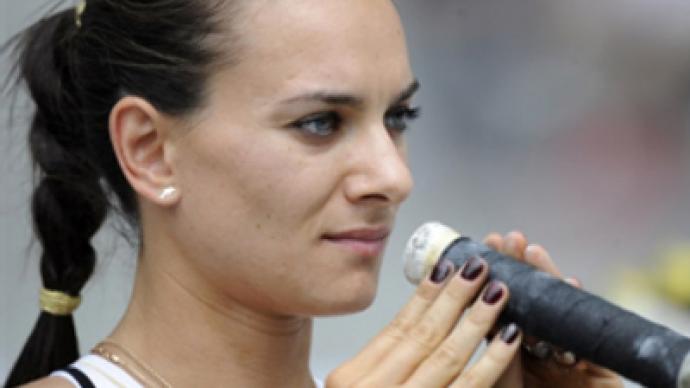 Russia's athletics queen Elena Isinbaeva has won the opening stage of this year's Golden League held in Berlin.
At the start of the season the double Olympic champion failed three times at 4.93 meters, but clearing 4.83 m was enough to secure her victory and a season best.
"This was an important contest, so I was a bit worried before its start," said Isinbaeva as quoted in the Russian newspaper Sport-Express.
"This was the first start of the season for me, and, right off the bat, it was the Golden League. There was a lot of fuss. I'm very glad I satisfied the expectations of my coach and my fans. Honestly, I just wanted to win – that's all."
And there were more Russian successes, as Yulia Guschina made the podium in the 400 meters, finishing third to runaway winner America's Sanya Richards, who also set a new season's best.
In the women's high jump it was Ariane Friedrich who delighted the home crowd. The German won with a jump of 2.06 metres to see-off the challenge of Croat Blanka Vlasic.
The next chance at getting a share of the Golden League jackpot, worth one million dollars, will be at the next meeting in Oslo on July 3.
You can share this story on social media: