India suspended from Olympics
Published time: 5 Dec, 2012 10:36
Edited time: 5 Dec, 2012 14:36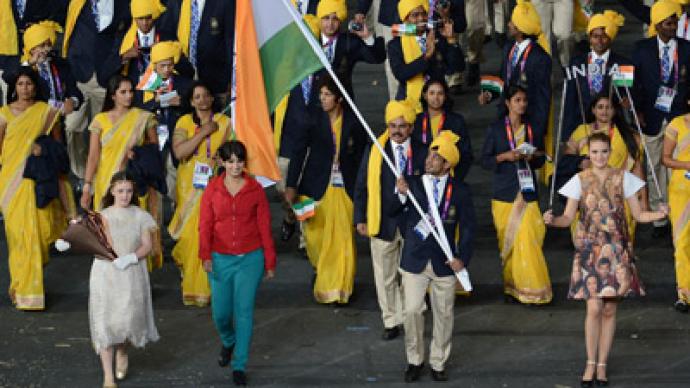 Indian athletes will be banned from the Olympic Games after the country's government ignored ICO rules and attempted to interfere with the national Olympic committee election.
­According to Times of India, the elections for the India Olympic Association (IOA) were planned to be held in accordance with the country's Sports Code, which the International Olympic Committee considered a violation of the Olympic charter.
The document strictly forbids "government interference in the Olympic movement", which resulted in India's suspension by the IOC a day before the December 6 vote.
But the sanctions weren't enough to make the country's sporting officials change their plans.
"We are going ahead with the elections," Vijay Malhotra, IOA acting president, told ToI. "We are yet to receive any official communication from the IOC. Let us get that first, which we will place before IOA's annual general meeting tomorrow."
The Indians claim the Olympic bosses didn't even give them a chance to explain their position.   

"IOA has sent a letter to IOC regarding sending two officials to discuss the issue. There was no response from IOC. This is a one-sided decision," Abhey Singh Chautala, IOA's incoming president, stressed.
The ban means the India won't be able to compete in the Olympics and the country will stop getting funds to develop sport from IOC.
The Olympic Council of Asia and the Commonwealth Games Federation are also expected to follow the suit, which will see the second most-populous country in the world barred from the Asian Games and the Commonwealth Games as well.
Indian athletes' only hope is that they'll be allowed to compete in international events under the IOC flag.