Russian open-water swimmer claims bronze at 10km event in Shanghai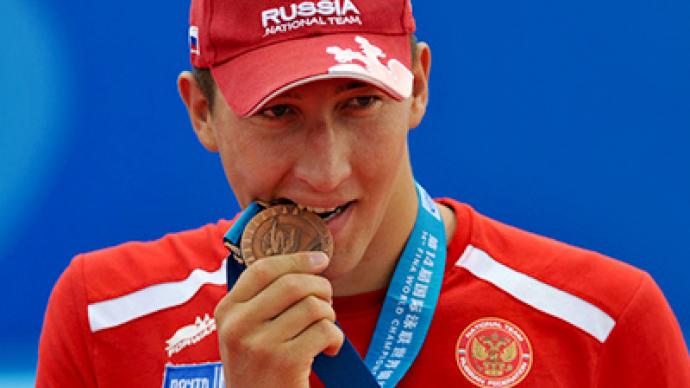 Russia's Sergey Bolshakov has wan bronze at the men's 10-kilometer open water swimming race at the World Championships in Shanghai, China.
Spyros Gianniotis of Greece overtook defending champion Thomas Lurz of Germany down the stretch to win. Gianniotis pushed the tempo after the final turn and passed Lurz and Britain's Daniel Lee Fogg, who had led for most of the race.The Greek swimmer finished in 1 hour, 54 minutes, 24.7 seconds. Lurz was 2.5 seconds behind in second place, with Bolshakov collecting bronze and consequently qualifying for London 2012 Olympics. The water temperature for the race at Jinshan City Beach outside Shanghai was 29 degrees Celsius, just below the newly-recommended limit of 31 degrees for open water competition."I like swimming in cold water more. The conditions here are difficult for everyone, but we prepared well and I managed to adapt to local conditions," said Bolshakov afterwards.
You can share this story on social media: