Russian figure skaters left without European medals in individual events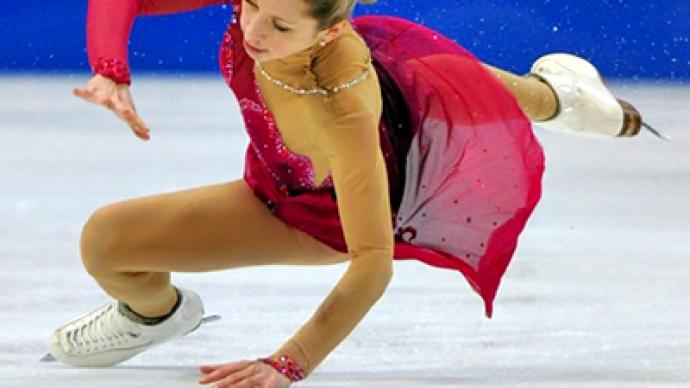 Russian figure skaters couldn't make it to the podium in individual events at the European championships in Bern, Switzerland, with home favorite Sarah Meier grabbing the women's gold and Frenchman Florent Amodio winning in the men's competition.
Meier, who announced her retirement after the event, scored a total of 170.60 points, beating defending champion Carolina Kostner of Italy by just over two points.The leader after the short program, Kiira Korpi of Finland, took the bronze.Russia's Ksenia Makarova, who was second after the short program, committed a number of mistakes and stopped one step away from the podium – in fourth position.  "For the first time ever I was not tired during free skate. Yes, I made two serious errors in the two triple loop jumps I tried… My coach, Evgeny Rukavitsyn, said that it happened because I haven't learned to fully trust my feet yet. We must learn from this. Nevertheless, I'm happy with my display. I didn't skate that lightly and emotionally at the continental championship in Tallinn last year. So I've made a step forward," she told Ves Sport website.  Makarova's teammate, Alena Leonova, produced an impressive free skate display, climbing from 13th to fifth spot.  The men's title went to 20-year-old Florent Amodio, with the result of 226.82 points. He was followed by compatriot and three-time champ Brian Joubert and Czech figure skater Tomas Verner. Russia's youngster, Artur Gachinsky, was third after the short, but lack of experience proved costly for the 17-year-old in his debut, who scored the fourth result on the night. Another Russian, Konstantin Menshov, was seventh, with 202.62 points. The newly shaped Russian team finish the Europeans with two silver and one bronze medals in the bag, taken in pairs and ice dancing.
You can share this story on social media: