Russia's volleyball coach resigns due to heart problems
Published time: 29 Dec, 2012 21:38
Edited time: 30 Dec, 2012 01:38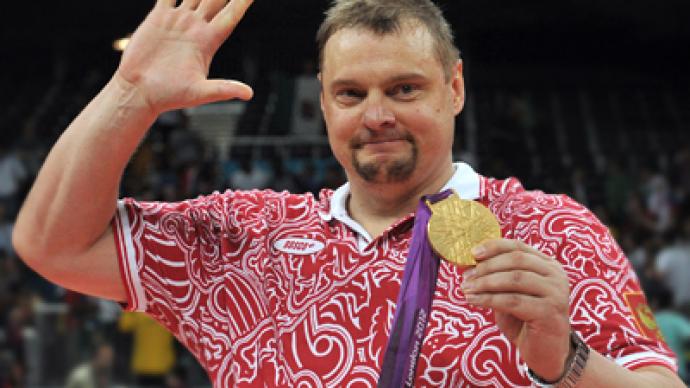 Vladimir Alekno, who led Russia to volleyball gold at the London Olympics, is leaving the national team due to heart problems.
­"The decision, which I made in the end is fully mine," Alekno told Sport-Express newspaper. "I didn't listen to neither my family nor friends and colleagues – only myself. My current health doesn't allow me to keep working with the national team."

"I'm already getting worrying SMS-messages from here," he added, putting his hand to the left side of his chest.
The 45-year-old announced his decision after his club Zenit Kazan lost the Russian Cup final to Belogorye 3-1 on Saturday.  
"I have to cope with too much stress at the moment," he explained. "Besides I'm used to always fighting for the first spot.  And, as you see, it's not possible to win every time. Today's match against Belogorye is a perfect example."
Russia won their first Olympic gold since 1980 under Alekno in London this summer, beating favorites Brazil 3-2 in a thrilling decider.
The coach also took bronze with his country in Beijing 2008, as well as plenty of international and domestic trophies at club level.