'Stop interfering, Russia!' Hackers blamed as lowly Sirotkin tops F1 driver of the year vote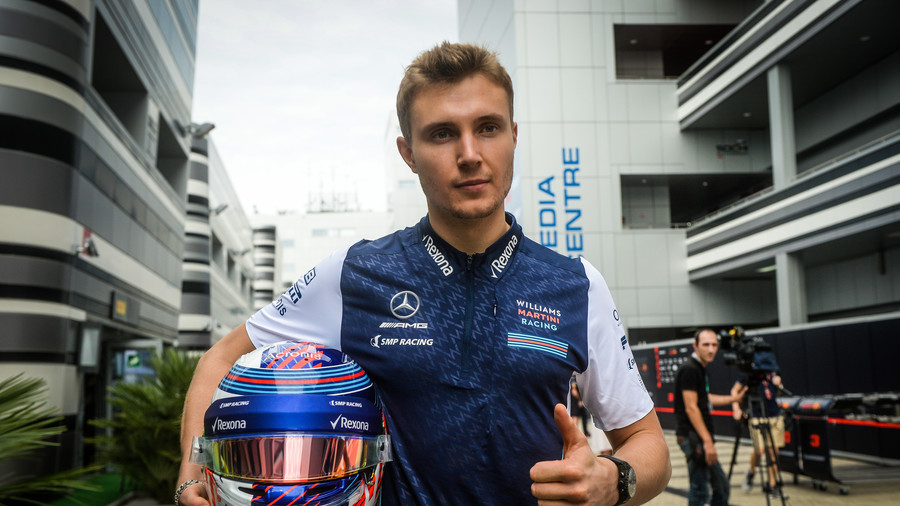 Russian hackers have expanded their nefarious reach to meddle in the Sky Sports Formula 1 best driver vote, according to furious fans, as Sergey Sirotkin unexpectedly leads the rankings ahead of far more illustrious rivals.
"It's been another dramatic F1 season, and though there can only be one champion at the end of it - we want to know who YOUR driver of 2018 is," Sky Sports wrote on its page offering internet followers to pick their favorite candidate.
READ MORE: F1 champion Hamilton clarifies India 'poor place' comments following backlash
But rather than five-time world champion Lewis Hamilton or rising star Max Verstappen, an unusual name cropped up at the top of the list – Russian driver Sirotkin.
Williams man Sirotkin is currently languishing at the bottom of the drivers' standings, gaining just a solitary point from this season's racing.
He was also just 19th on the Sky Sports best driver voting list several days ago, but has sensationally skyrocketed to first and leapfrogged Mercedes' star Hamilton, who is now almost 20,000 votes behind the unexpected leader.
Some internet users immediately saw dark forces behind the Russian driver's insane ascent, linking it to interference from hackers.
"Stop interfering with everything, Russia," a user wrote on Twitter, adding that the driver of the season vote "has become a joke."
Some Formula 1 fans insisted that the Russians have launched a special internet campaign aimed at backing their man.
I mean. I saw people plotting to vote Sirotkin driver of the day for Abu Dhabi. Didn't know they were going for this as well

— Chesey (@cheseyyy) November 19, 2018
Other internet users hailed the Russian hackers who were supposedly behind the joke, calling on others to vote for Sirotkin.
Couldn't think of a more worthy winner. Sergey is 2018s real winner.

— Alex Newell (@AlexNewel1) November 19, 2018
Yeah Sirotkin for Win! Jokes aside, Hamilton has been best along with Verstappen in second and Leclerc in third. I think many of us will agree on that.

— Muddassir Habib (@MuddassirBenz) November 19, 2018
Some, however, claimed to know the real culprits behind Sirotkin's meteoric rise – saying it was the work of online account Trollmula 1.
The group Trollmula 1 on Facebook are generating voting bots for Sirotkin

—  ChouuCh🎧🎶 (@BeardedVillain_) November 19, 2018
After 19 races of the season, British star Hamilton has already clinched the title with 10 wins and 383 points.
His fifth world title triumph ties him with Argentine legend Juan Manuel Fangio on the all-time list, behind only German icon Michael Schumacher on seven wins.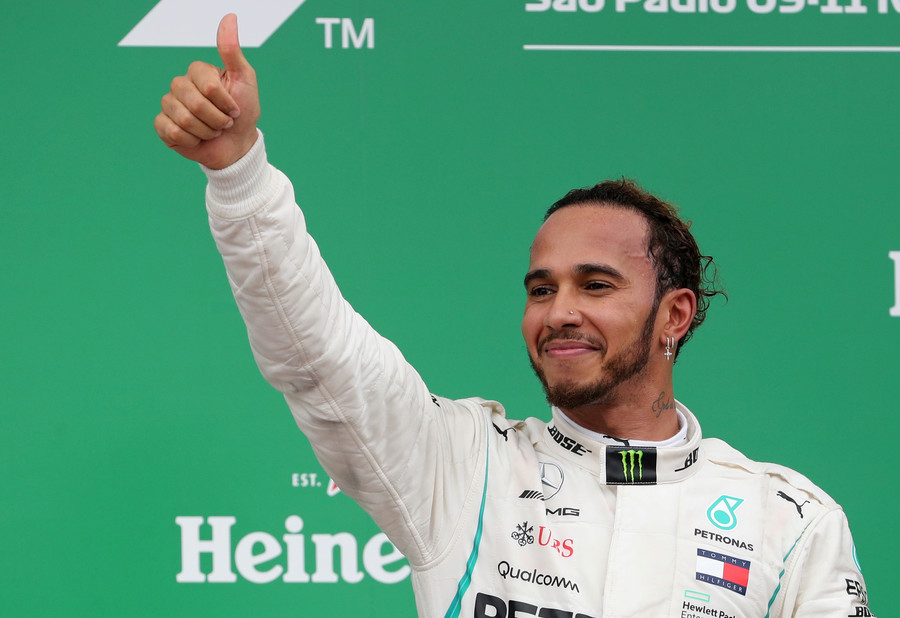 Hamilton is followed by Ferrari rivals Sebastian Vettel and Kimi Raikkonen, who sit second and third in the drivers' standings respectively.
The Sky Sports vote closes on November 25, after the season-ending Grand Prix in Abu Dhabi.
Even though Sirotkin could still be rock-bottom of the table by then, he might at least walk away with one title.