If in doubt, blame the Jets: New York fan puts drink-driving charge down to NFL team's poor form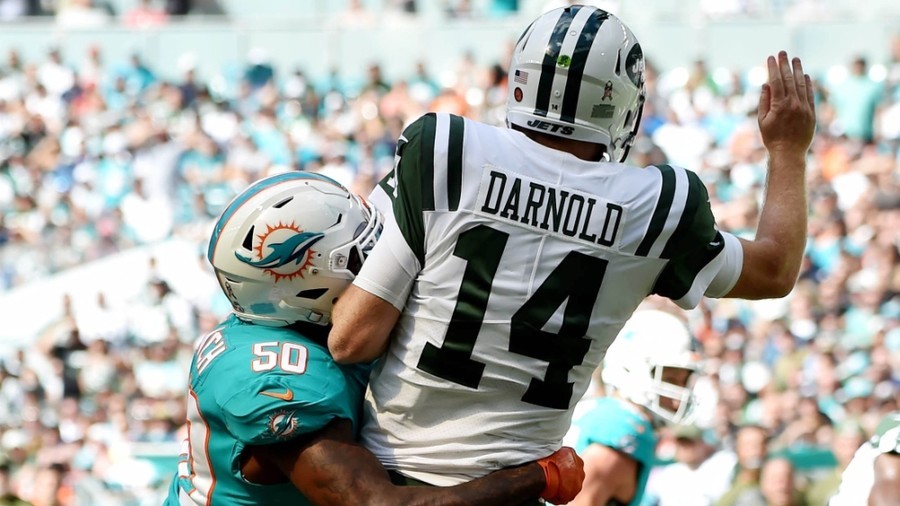 A disgruntled New York Jets fan has tried to justify a charge of drink driving by blaming his not-so-beloved team.
Jets fan Christopher Greyshock from West Milford was charged for Driving While Intoxicated (DWI) after being involved in a crash last weekend, when he drove into the back of another vehicle at 5:15pm on Sunday afternoon.
The incident took place in the New York town of Wayne, just after the Jets crashed to their seventh defeat of the season, as the equally hapless Buffalo Bills ran out convincing 41-10 winners at MetLife Stadium.
Authorities revealed that Greyshock told Wayne police officers that he was intoxicated as a result of the Jets' performance.
"I drank too much because the Jets suck," he said, AP reports.
A police search of Greyshock's car found an open bottle of whiskey and a substance believed to be marijuana, as Greyshock was handed a DWI charge as well as a charge of assault by auto.
It is unknown whether he has enlisted the services of a lawyer. Given his initial defence, he may need one.