Swedish footballer scores stunner, then catches beer and drinks it while celebrating! (VIDEO)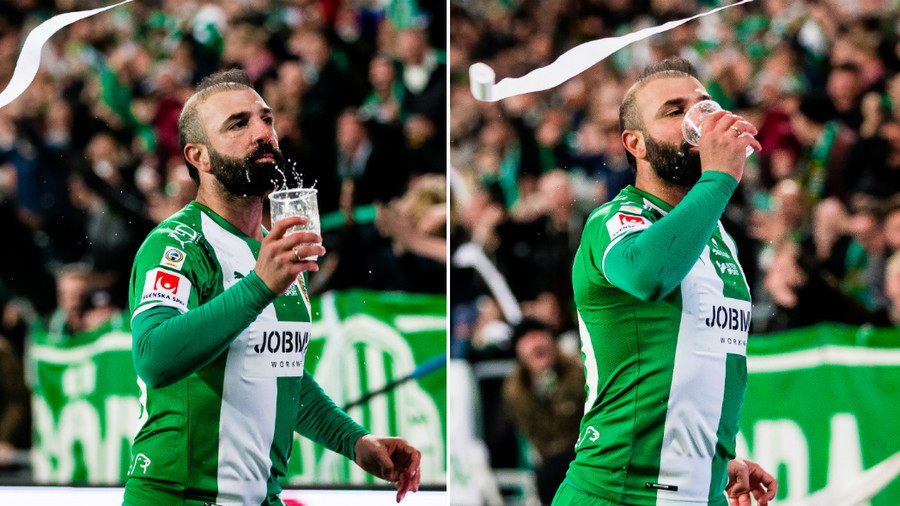 Footballers normally wait until after the final whistle to reward themselves a celebratory drink, but midfielder Kennedy Bakircioglu couldn't wait and caught and drank a beer thrown from the crowd after scoring a free kick.
Hammarby IF captain Bakircioglu netted stunning 30-yard set piece on 79 minutes to make it 3-0 in the Swedish top flight Allsvenskan match versus Goteborg and naturally wheeled away to celebrate. What happened next will perhaps go down in Swedish football folklore.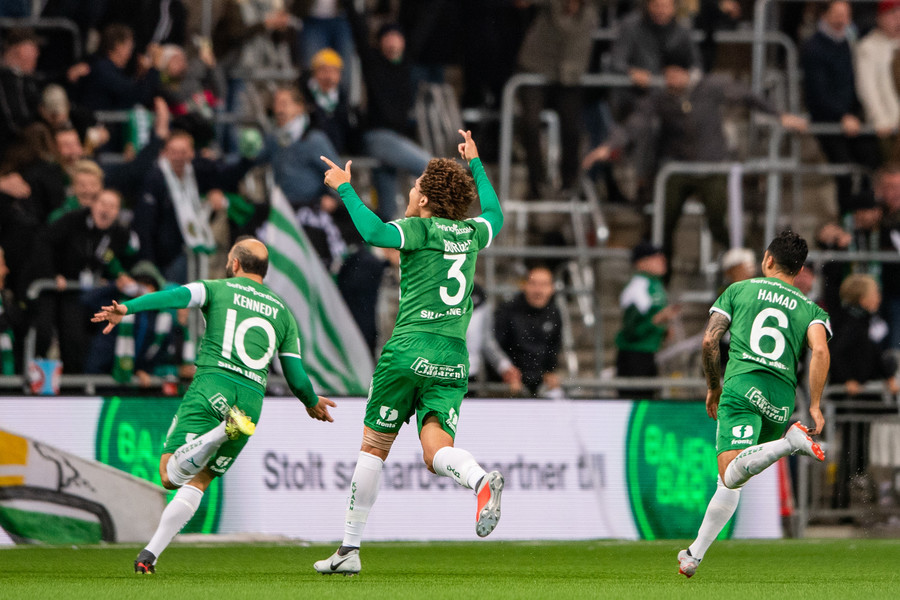 The number 10 wheeled away to mark the goal, and in the midst of his jubilance, a supporter threw a beer with what seemed like pinpoint trajectory to intersect Bakircioglu's run and land slap bang in the player's hands.
Clearly in the celebratory mood, Bakircioglu took a gulp of what left in the plastic glass, before diving head first into the supporters' section to be mobbed by joyous fans.
In the age where dance moves, backflips, and poses from popular video games are the norm, the 37-year-old, who won 14 caps for Sweden over his career, may have introduced a new craze to the art of goal celebrations.
READ MORE: Ronaldo used 'fixers' to obstruct Las Vegas 'rape' investigation – lawsuit