Serbia expels 6 Croatian football fans over robbery, hands them 3-year entry ban
Published time: 9 Aug, 2018 14:35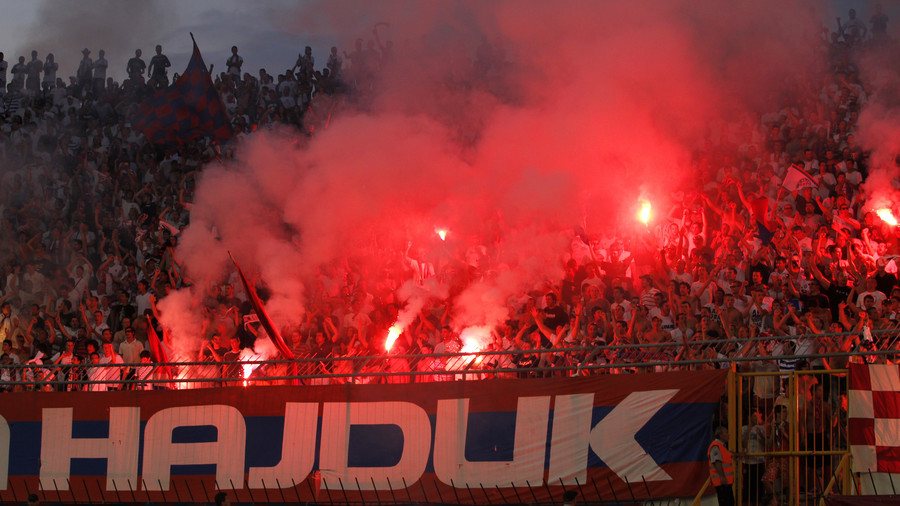 Serbia has expelled six Croatian football fans who were caught stealing from a gas station near Belgrade while traveling to a game in Bulgaria, also slapping them with three-year entry bans.
The Hajduk Split fans were arrested last week for stealing beer, cigarettes and toys from the station near Belgrade while part of a group making their way to watch a UEFA Europa League qualification game against Slavia Sofia, AP reports.
READ MORE: Two Croatian fans stabbed in Glasgow before Europa League game
Serbian media also showed pictures of the fan group's name, Torcida, written on a wall at the gas station along with a 'U' sign associated with the World War II pro-Nazi "Ustasha" fighters.
Police detained 28 fans as they were returning from the game. A further 14 supporters received 15-day jail terms and one-year entry bans, while others were fined for smaller offenses, according to AP.