'I had to change the entire scene': Conor McGregor criticized for TV show non-appearance
'Vikings' actress Katheryn Winnick has slammed Conor McGregor after the UFC star no-showed a scheduled cameo written especially for him on the popular television show, forcing the creators into a last-minute rewrite.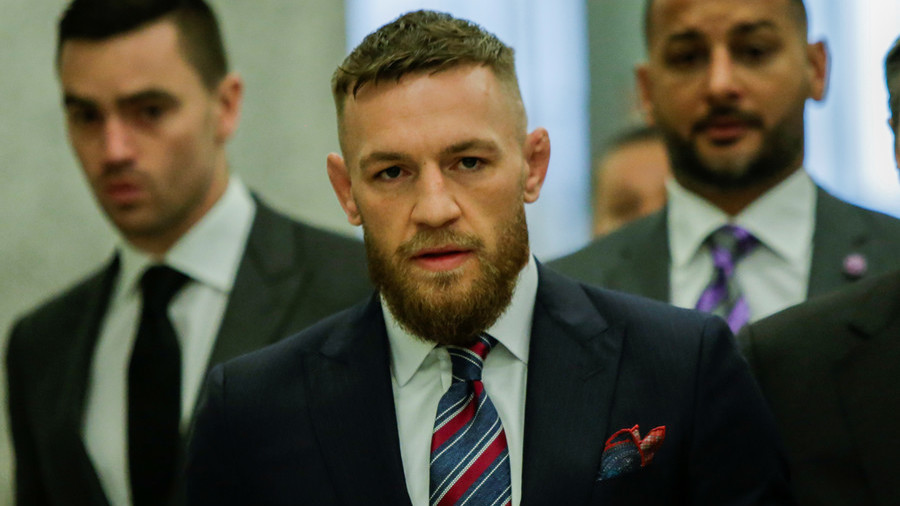 Winnick, who is also an occasional writer/director for the hit US television show, says that all of the arrangements were in place for McGregor's appearance except, that is, for the Irishman himself.
The majority of 'Vikings' is shot in Belfast, Northern Ireland, a couple of hours outside of McGregor's home on the outskirts of Dublin, but despite an agreement in place, the Irishman gave little notice when informing producers that he wouldn't be able to shoot his role.
READ MORE: From 'Machattan' to 'Squat City' – The adventures of Conor McGregor in NYC (VIDEO,PHOTOS)
"He was supposed to be in my show that I directed and I wrote him a role - and it just didn't work out," Winnick said of McGregor to TMZ.
"I had to change the entire scene. I had less than a few hours to change the whole scene. I didn't hear an apology yet, but I think he was just doing his thing."
There doesn't appear to be any hard feelings, however as Winnick remarked that McGregor "would make a great Viking."
READ MORE: Ex-NFL star Shawne 'Lights Out' Merriman signs bare-knuckle boxing deal
McGregor's fame has seen him approached for several high profile roles on television and film. He has reportedly turned down large parts in the recent 'xXx' and 'Predator' sequels, but did provide image and voice work for a 'Call of Duty' video game.
McGregor, who was recently cleared to resume his mixed martial arts career after the Brooklyn melee which threatened to derail his status as one of the biggest stars in sports, is expected to face Russian Khabib Nurmagomedov for the UFC lightweight title later this year.
You can share this story on social media: