NFL player dons 'inmate' Halloween costume following team owner's controversial comments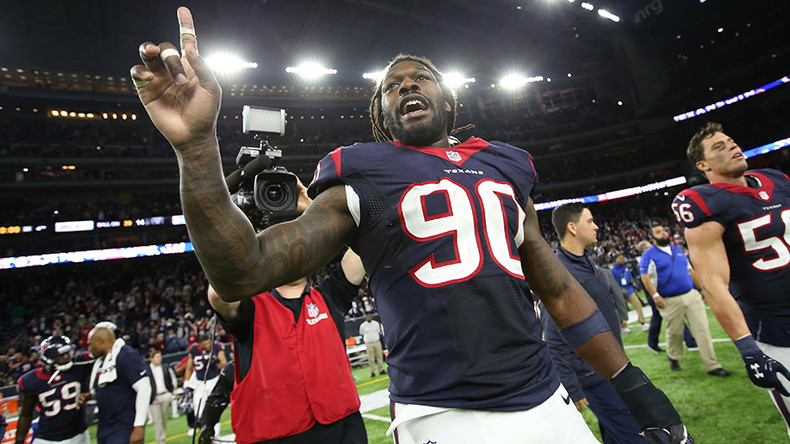 Linebacker Jadeveon Clowney donned a prison jumpsuit for the Houston Texans' Halloween party in an apparent jibe at the team's owner, who was recently accused of labeling NFL players "inmates."
Texans owner Bob McNair made the comment "we can't have the inmates running the prison" at an owners-only session to discuss the NFL's protest issues in New York City last week.
Tensions between McNair and Texans players escalated last Friday, after ESPN published an article on the owners' meeting at which McNair was quoted as using the comparison.
The franchise has denied Clowney's choice of costume was related to McNair's remarks.
"[There] was no hidden meaning behind his Halloween costume," the Texans' senior director of communications, Amy Palcic, told the Houston Chronicle. "He was not taking a 'shot' at anyone. It was just that – a costume at a Halloween party."
McNair later released a statement in which he apologized for his comments, saying that he didn't intend to insult anybody and his words were not referring to players.
"I regret that I used that expression. I never meant to offend anyone and I was not referring to our players. I used a figure of speech that was never intended to be taken literally," the statement read.
Read more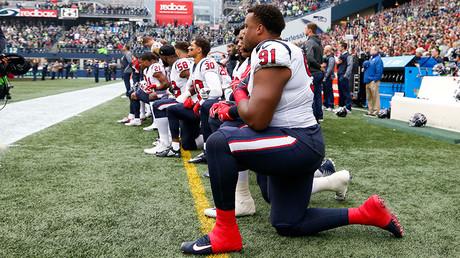 "I would never characterize our players or our league that way and I apologize to anyone who was offended by it."
Despite his apology, more than 40 Texans players, including Clowney, were involved in a joint 'take a knee' protest when the national anthem was played before Sunday's game against the Seattle Seahawks.
The wave of kneeling protests, which was triggered by former San Francisco 49ers quarterback Colin Kaepernick last season, has spread throughout the league affected practically all 32 teams in the NFL.
The NYC meeting between owners, players and trade unions, failed to bring about any concrete steps to tackle the problem. A date for a follow-up meeting has not yet been announced.