14yo Romanian footballer makes history by scoring on debut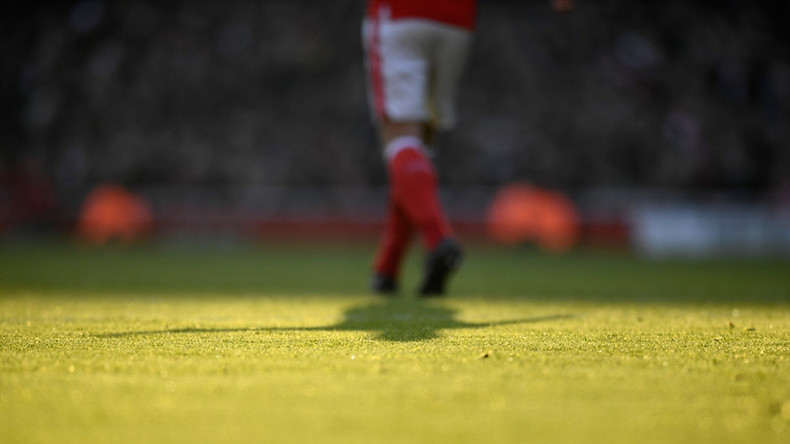 Romanian footballer Ianis Stoica made history by scoring on his professional debut for Steaua Bucharest at the tender age of just 14.
Starlet Stoica netted his team's last goal in their 6-1 Romanian cup quarter-final rout over third-division Sanatatea Cluj, after coming on with 30 minutes to play. His injury-time goal meant he became the youngest player to score for the Romanian club, aged just 14 years, 10 months and 17 days.
Ianis is the son of former Steaua player Pompiliu Stoica, who played at the club from 2000 to 2004. After the game on Wednesday night, Stoica junior said: "I have been playing football for eight years and spent all of my life in the sport. I train twice a day," the Sun reported.
"My father had explained to me how important it is to wear the Steaua shirt and how heavy it can be. When I was told I was going to be in the matchday squad, it felt great. I knew on Sunday and this gave me a lot of confidence. It was incredible — I think I'll write a book about this game," he added.
However, Stoica wasn't the youngest debutant in Romania on Wednesday. He was beaten to that distinction by Roberto Malaele of Viitorul Constanta, who played in his team's 4-2 victory over CSM Resita aged 14 years, six months and 26 days. That game also saw his teammate Nicolae Dobrin make an appearance at the age of 14 years, 10 months and five days old.
The Romanian trio are relative veterans compared to Mauricio Baldivieso, who back in 2009 made his debut as a 12-year-old in the Bolivian league, becoming the youngest player ever to play in a professional league. Baldivieso currently plays at Club San Jose in his homeland.