'Hated for Jewish roots': Spanish paper apologizes to English football club for 'distasteful' claim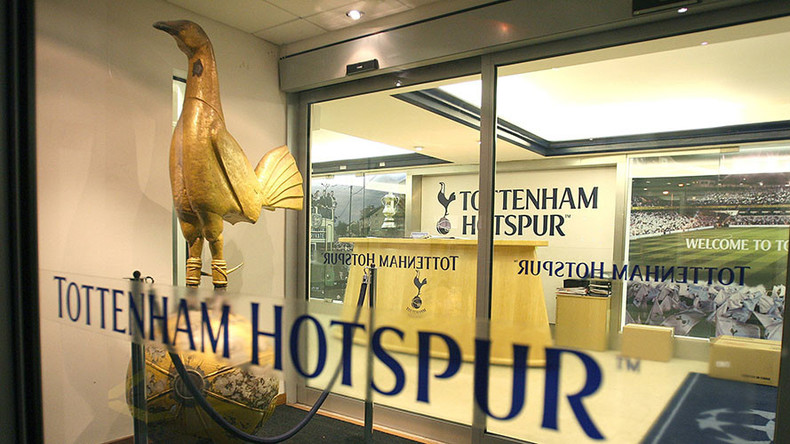 Spain's best-selling newspaper 'Marca' apologized after it caused controversy for claiming Tottenham Hotspur are hated by other teams because of their 'Jewish roots.'
Marca published a full-page article on London club Tottenham's history ahead of their Champions League group stage clash with Real Madrid on Tuesday.
A subheading in the story, written by journalist Enrique Ortega, reads: "Their Jewish origins have made them into a club disliked by rival fans," which the club have called "blatantly wrong and wholly distasteful."
READ MORE: Bosnian footballers 'take a knee' at poor refereeing, concede two goals (VIDEO)
Ortega writes in his piece: "Formed by young people and businessmen from the area of Jewish origins, they have always had to carry the weight of being the club 'par excellence' of the Hebrew community.
"Throughout their history, they have been frowned upon by the followers of other London clubs, mainly by their big enemy Arsenal.
"Since its beginnings the club has had an undeniable connection with the Jewish community represented in directors, coaches and players. And the current owner and president, Joe Lewis and Daniel Levy, are Jewish.
"Despite the feeling of being hated they have assimilated Jewish symbols into the stands, especially at their old White Hart Lane stadium where the flags of the Star of David fluttered."
A Spurs statement in response stated: "We are astonished that a publication such as Marca, which presents itself as an alleged source of professional journalism, has seen fit to publish such an article which is blatantly wrong and wholly distasteful."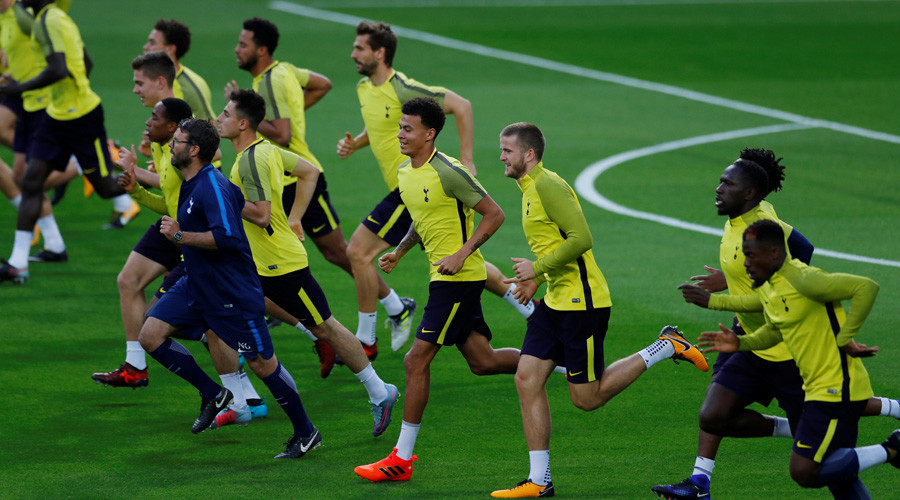 In his article, Ortega goes on to state that Spurs "have even defined themselves, in their songs, as 'yids,' the word that their rivals use in a derogatory way to describe them."
The term 'Yid' is a pejorative term traditionally used against a person of Jewish origin and aimed at Tottenham by rival supporters due to the widely held belief that their fan base is largely Jewish.
However, a large portion of Tottenham fans have since taken to self-identifying as such, as a form of counteraction against the discrimination on the terraces.
READ MORE: Russian Cyrillic banner sees Panama through to 1st-ever World Cup & national holiday
Marca issued an apology on Tuesday, citing a mistranslation of the term 'hated' as the reason for the offence caused.
"It has generated controversy in England because of a mis-translation of the term 'hated,' which also featured in the copy," a statement released by the newspaper said.
Read more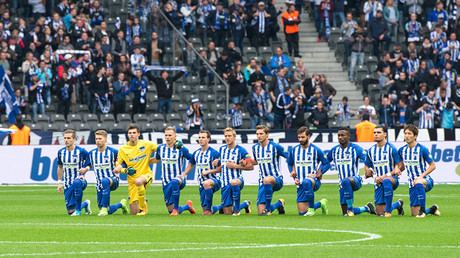 "The 'hatred' that Tottenham suffers is very focused on the radical and racist groups that are hiding in society, especially among the fans of Chelsea and West Ham. Obviously, these groups do not represent the English game or society.
"We regret the confusion that has been created in this respect. The intention was not to damage the image of Tottenham - a club we respect, value and admire."
Ortega's summation of Tottenham's history sparked outrage on social media and also showed a catalogue of factual inaccuracies.
The club were in fact founded by members of Hotspur Cricket Club in 1882 with assistance from a Bible class teacher from the local church.
Rivals Chelsea recently appealed to their fans to refrain from singing a song in tribute to striker Alvaro Morata that uses the anti-Semitic word, warning it could result in arrest.
Tottenham play Real Madrid on Tuesday at Santiago Bernabéu Stadium in their Group H Champions League tie.