Ronaldo arrives in court to face tax fraud charges
Published time: 31 Jul, 2017 11:25
Edited time: 11 Apr, 2018 14:41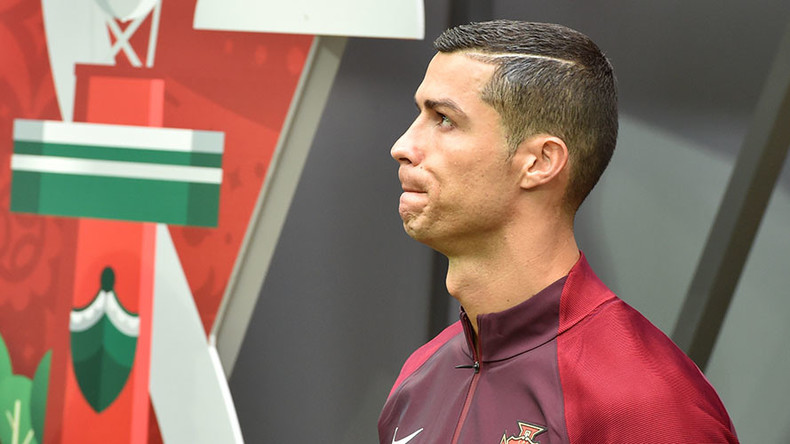 Portuguese football superstar Cristiano Ronaldo arrived at a Spanish court on Monday to testify on €14.7 million ($17.3 million) tax fraud charges.
Spain's tax authorities asked prosecutors in May to press charges against Ronaldo for allegedly defrauding the state of €14.7 million ($17.3 million) between 2011 and 2014.
If found guilty, the Real Madrid star would face a large fine and possible prison sentence.
The 32-year-old footballer appeared at a court in Pozuelo de Alarcon in the affluent Madrid suburb where he lives.
The Real Madrid record scorer, who earlier denied any wrongdoing and said that his "conscience is clear," spent around 90 minutes in the court and declined to speak to assembled media afterwards, Reuters reports.
The head of the agency which represents Ronaldo, Inaki Torres, told Spanish media "everything is in order."
Another high-profile player, Lionel Messi of Barcelona, was also convicted of tax fraud earlier this year.
The 30-year-old Argentinian and his father, Jorge Horacio, were each handed 21-month suspended sentences for evading €4.1 million (US$4.5 million) in tax between 2007 and 2009.
However, the term was replaced with a €252,000 fine by a Barcelona court in the middle of July.