Spartak defender Bocchetti walking to Italy to fulfill championship-winning promise
Published time: 25 May, 2017 15:11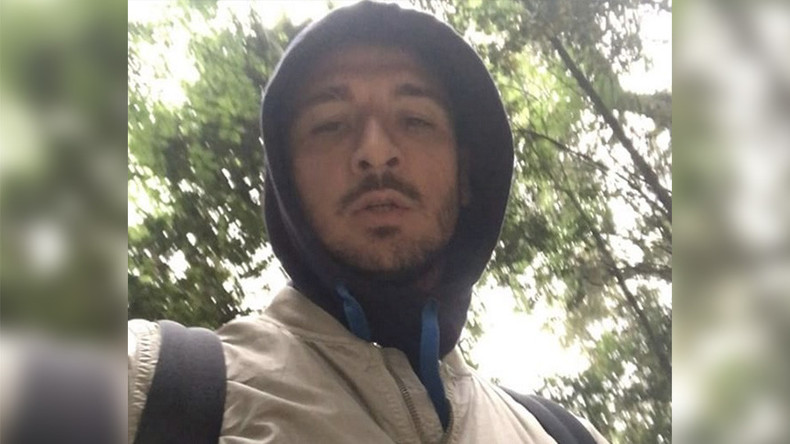 Spartak Moscow defender Salvatore Bocchetti is walking to his native Italy to fulfill a promise he made in January if his side won the Russian Premier League (RPL).
READ MORE: Crowning glory: Russian champions Spartak presented with 1st league trophy since 2001
Those are the words of his wife Ekaterina Bocchetti-Maltseva, who posted a pensive picture of herself on Instagram with the words "Finally, our daddy has set off for Italy on foot. We miss him."
Her 30-year-old husband promised in January after Spartak had played just 17 matches, that should his team win the Russian title, he would walk to Italy.
"I'm literally ready to do all crazy things. I'm ready to walk to Italy!" Naples-born Bocchetti told Russian sports website Championat.
Spartak eventually won the championship for the first time in 16 years by ten points, which gave them a spot in next season's Champions League, prompting Bocchetti to make good on his promise.
READ MORE; 'Indescribable': Spartak fans revel in title win, welcome fans to 2017 Confed Cup (VIDEO)
Ekaterina, with whom the footballer has one child, sent a message to his fans in the comments of the Instagram post, asking them not to worry for her husband.
"Don't worry, Salva thought everything through a while ago and will begin a report. He is a man of action, and not of words," she said.
On his own Instagram account, Bocchetti posted a video titled "the man promised, the man did", and which features him walking down a path through woodland.
A hooded and back-packed Bocchetti says to the camera, in Russian, "Hi everyone, don't worry, I'm almost home."