Premier League champions Chelsea cancel victory parade to honor Manchester victims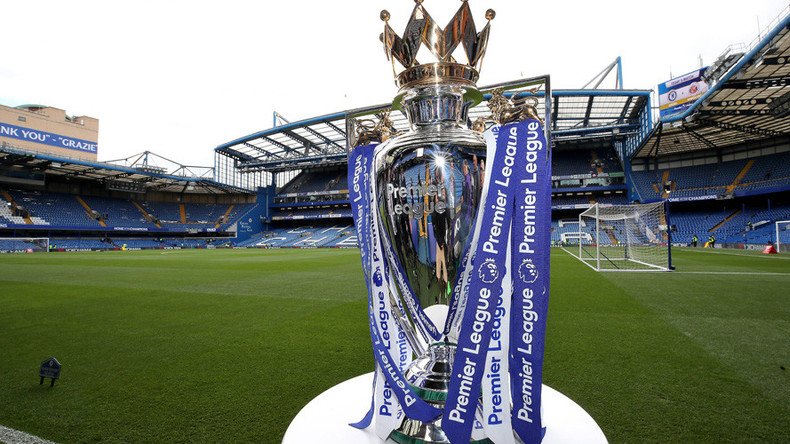 English football team Chelsea FC have canceled plans for a victory parade of their 2016/17 Premier League trophy in light of the recent terrorist attack in Manchester.
Twenty-two people were killed and dozens more injured on Monday when a lone suicide bomber detonated an improvised device shortly after the end of an Ariana Grande concert at Manchester Arena in the heart of the city.
The youngest fatality has been named as eight-year-old Saffie Rose Rousso.
In a statement released on Wednesday, Chelsea expressed its wish not to "divert important resources by holding an additional, non-ticketed event on the streets of London."
Around 1,000 troops were deployed to the streets of Britain to aid police in their operations following the attack.
"Chelsea Football Club offers our heartfelt condolences to those affected by Monday's terror attack in Manchester. Our thoughts go out to all the victims, and their families and friends," the statement read.
"In light of these tragic events, we feel it is inappropriate to go ahead with the victory parade in London on Sunday.
"Given the heightened security threat announced by the Government, and recognizing that this is a developing situation, we have given this careful consideration. We strongly believe, in the interests of everyone, this is the correct course of action. We are sure our fans will understand this decision."
The club also announced that players would wear black armbands "as a mark of respect" at the FA Cup Final against Arsenal at Wembley Stadium on Saturday, and that it would make a donation to a fund supporting the victims of the horrific attack.
Arsenal also canceled a screening of the cup final at their Emirates Stadium home ground due to security fears, and confirmed there would be no parade should they win the trophy.
Not only in England were there messages of support and solidarity with those affected by the tragic bombing.
In Australia, Liverpool and Sydney FC paid tribute to the victims before their friendly match at the ANZ Stadium with a minute's silence before kick-off. The city's name was shown on a big screen inside the stadium throughout.
Frenchman Eric Cantona, former captain of Manchester United, recorded a touching personal message to the people of Manchester and England.
"I think deeply to the victims, to the wounded persons. Kids. Teenagers. Adults. To their families, to their friends. To all, all of you, all of us," Cantona said in the 52-second clip.
"I think to this city, Manchester, and Mancunians, that I love deeply. I think to this country, England, and the English, that I love deeply.
"I suffer with you. My heart is with you. I always feel close to you."
United will play Ajax in the Europa League final on Wednesday night in Stockholm, where a minute's silence will be observed before the match at the Friends Arena in Stockholm.
Both teams will wear black armbands for the game. The opening ceremony will also be considerably reduced as a mark of respect for the victims.
In the US, Major League Baseball teams New York Yankees and New York Mets held their own tributes.
The Mets took a moment of silence before their game with San Diego Padres, as did the Yankees, who also played British national anthem 'God Save the Queen' before their game with Kansas City Royals.
READ MORE: 'Scumbags. We'll only get stronger': NFL's Manchester-born Menelik Watson on bombing
You can share this story on social media: