Mass post-match brawl mars Copa Libertadores match between Palmeiras & Penarol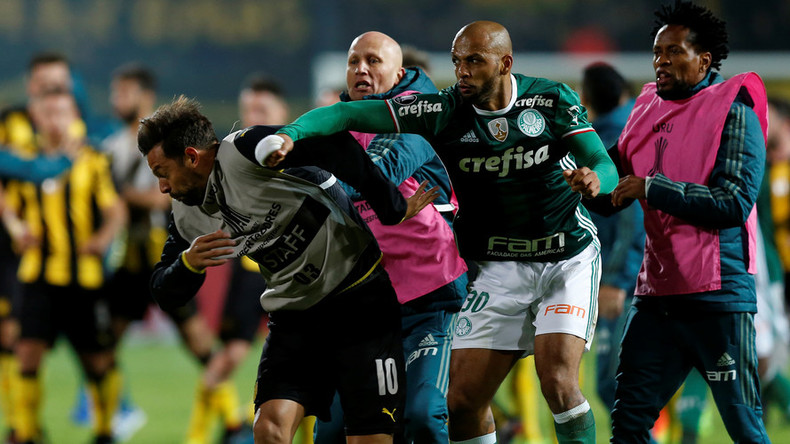 The Copa Libertadores Cup match between Uruguay's Penarol and Brazilian side Palmeiras was marred by a mass brawl that erupted after the final whistle on Wednesday.
Visitors Palmeiras won the game 3-2 in Montevideo to extend their lead at the top of Copa Libertadores Group 5 to four points, while the result meant Penarol moved into bottom place in the four-team group.
But after Paraguayan referee Enrique Caceres blew to signal the end of the match, violence erupted when Palmeiras claimed their players were being deliberately obstructed from leaving the pitch by Penarol.
Palmeiras' Felipe Melo responded with punches when being chased from the field by Penarol players.
The defender, on loan from Inter Milan, eventually retreated into the far corner of the pitch.
Trouble also broke out in the crowd among supporters at the Estadio Campeón del Siglo in the Uruguayan capital.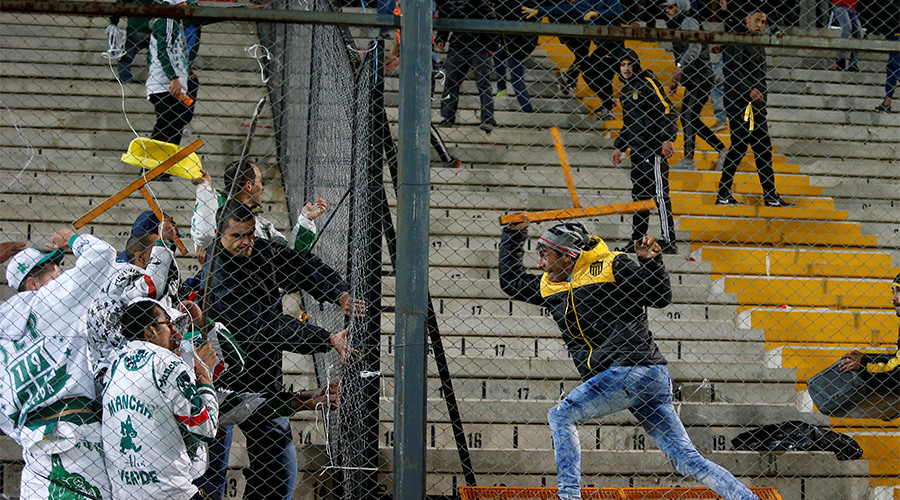 "When we tried to leave the tunnel was closed and security guards stopped us," Palmeiras coach Eduardo Baptista said, BBC Sport reported.
"Our own security got us off the field and stopped something worse happening. It's lamentable. It could have been much worse," he added.
The Campeonato Brasileiro champions had to overturn a 2-0 deficit thanks to first half goals from Penarol, but managed three goals in 24 minutes to claim the three points in the Uruguayan capital.
READ MORE: 4 killed & dozens injured after 600 fights break out during Copa Libertadores victory celebrations
The Copa Libertadores has a reputation for being volatile. In July 2016, four people were killed and dozens were injured when fighting broke out during victory celebrations.