Drug use 'fast becoming a crisis' in grassroots sport – UK anti-doping on BBC poll
Published time: 20 Mar, 2017 14:11
Edited time: 20 Mar, 2017 14:48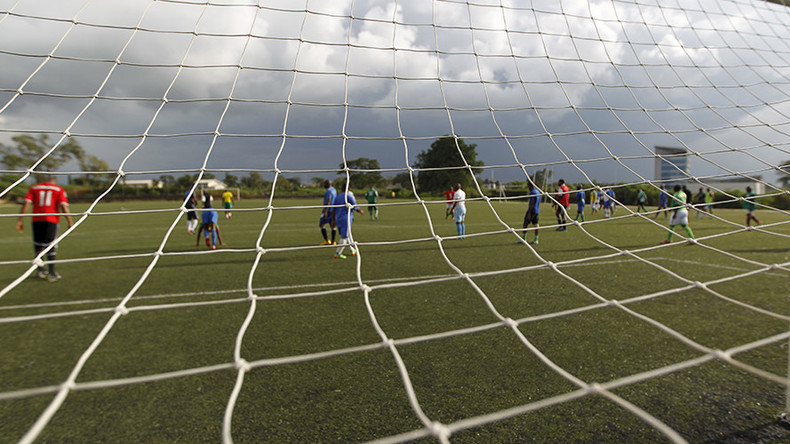 UK Anti-Doping (UKAD) says that performance-enhancing drug use is "fast becoming a crisis" at entry-level sport, in response to a poll conducted by the BBC.
The ComRes poll for BBC Sport interviewed more than 1,000 men and women who are members of sports clubs and teams, the British outlet said on Monday.
It found that half (50%) of sports club members agree that taking substances which improve performance is "widespread" among people who play competitive sports, while the same proportion (49%) agree that performance enhancing drugs are easily available among people who play sports regularly.
The poll also found that 35 percent of amateur sports figures say they personally know someone who has doped, and 8 percent say that they have personally taken steroids.
According to figures from UKAD, the organization responsible for protecting sport in the United Kingdom from doping, there are currently 52 athletes and coaches serving doping-related bans.
Of these, only 12 percent are professional sportsmen or women, while 62 percent are amateurs, 21 percent are semi-professional, and 5 percent are coaches.
Of the 186 sanctions handed out across 22 separate sports by UKAD since it formed in 2009, 46 percent have been rugby union or league players – mainly at amateur and semi-professional levels.
UKAD Chief Executive Officer Nicole Sapstead described the figures as "incredibly alarming."
"Certainly the figures as regards the prevalence of performance-enhancing substances at an amateur level are incredibly alarming," Sapstead said, reacting to the poll, the BBC reported.
"That said, it does confirm what UK Anti-Doping has long suspected and also seen through some of our intelligence-led testing.
"I don't think any sport can say that they don't have a problem at an amateur level," she added.
READ MORE: Controversial Olympic champion Bradley Wiggins retires from professional cycling
At the beginning of March, Sapstead also gave damning evidence against British Cycling and Team Sky in an inquiry into a medical package carried to France for Bradley Wiggins at the end of the Critérium du Dauphiné race in 2011.
Sapstead said the two closely linked organizations – which won the Tour de France with Wiggins in 2012 – had no records at all to prove what was in the package.