'IOC will give chance to all mentioned in McLaren report to speak out': ROC President Zhukov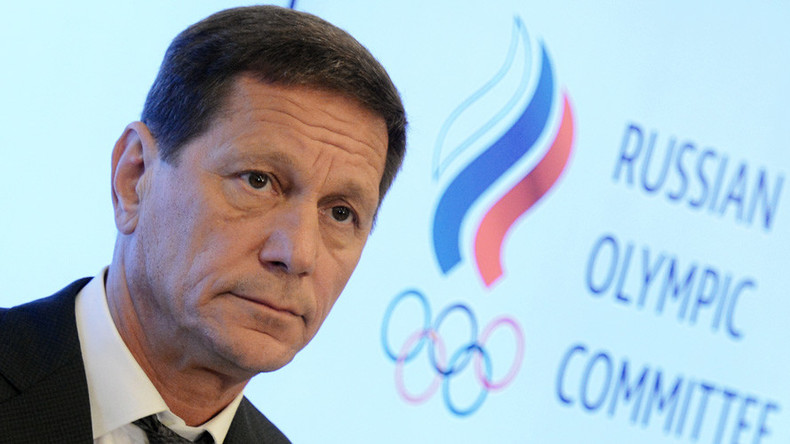 The International Olympic Committee (IOC) will give an opportunity to all mentioned in second World Anti-Doping Agency report by Richard McLaren to state their position, according to Alexander Zhukov, President of the Russian Olympic Committee.
"It was noted yesterday, that following the announcement of McLaren investigation, the IOC will give an opportunity to everyone mentioned in the report, to state their position," Zhukov said at a press conference on Thursday in Moscow. "Without that the IOC will not make any decisions. And that's the most important thing in my opinion."
The second part of the WADA-commissioned report, authored by the Canadian lawyer McLaren, will be presented on December 9 in London.
The first part was published on July 18 this year, and contained the results of investigation into allegations of state-organized doping during the 2014 Winter Olympic Games in Sochi, Russia.
READ MORE: Russian authorities systematically covered up doping abuse at 2014 Olympics – WADA report
The report has led to a near-blanket ban on Russian track and field athletes participating at the Rio 2016 Olympic Games, as well as a total ban on Russian athletes for the Rio Paralympics.
Talking to media at the IOC press news conference in Lausanne on Thursday, IOC President Thomas Bach has been also asked about the upcoming McLaren report.
"I will not speculate now. As I don't know the report," said Bach. "But if you ask, it's my private opinion. If there is an athlete or official who would have been part of such a system [of manipulation] I would not like to see this persona again at the Games in whatever function."