Carlsen draws even with Karjakin at World Chess Championship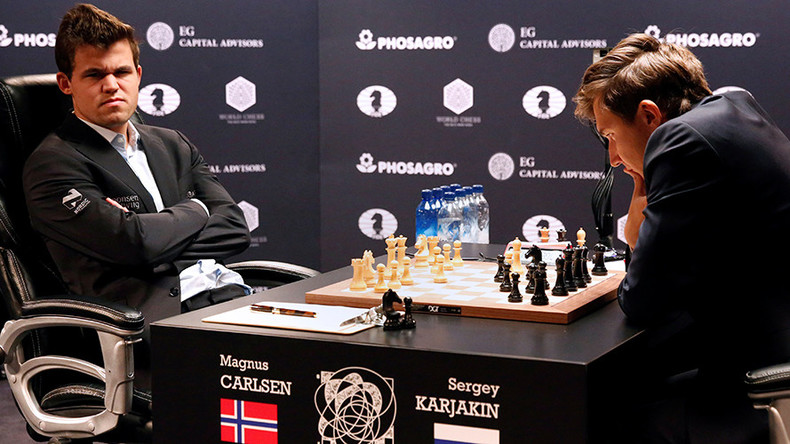 Defending World Chess Champion Magnus Carlsen secured a vital victory over contender Sergey Karjakin in Game 10 of the World Chess Championship to level the series at 5-5 with two matches left to play.
The Norwegian had endured a difficult week in New York, falling a point behind after losing Game 8 on Monday – a defeat which prompted him to storm out of the post-match press conference.
READ MORE: Karjakin causes Carlsen meltdown after Chess World Championship battle

He struggled to claim a draw in Wednesday's ninth game and twice gave his Russian opponent chances to tie the tenth encounter before sealing the win.
Karjakin made the final error of the game when he misplayed his rook on the 56th move, and the reigning world champion broke through his defense to claim victory 19 moves later.
Read more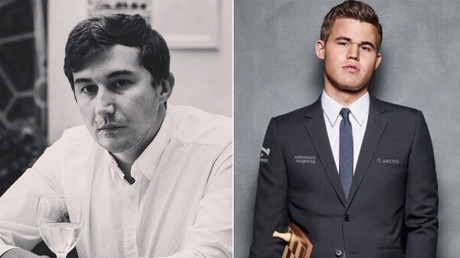 "It is a huge relief - I hadn't won in 10 games and that hadn't happened to me before," said Carlsen, the hindustantimes.com reported.
The players have a rest day on Friday before resuming battle on Saturday.
The first to reach 6.5 points will be crowned champion, with the final game of the series scheduled for next Wednesday.
If the duo cannot be separated after the 12th game, tiebreakers will be held to determine who will take home the $636,000 winner's purse.
This would start two days later with a four-game rapid chess match, followed by five two-game matches of blitz chess if necessary.
If the scores are still level, an Armageddon game will be used to break the tie.
The chess battle between the two players has drawn comparisons with the 1972 showdown between the Soviet Union's Boris Spassky and American Bobby Fischer.