'God bless Trinity': Tyson Gay breaks silence on daughter's death before funeral
Published time: 22 Oct, 2016 01:11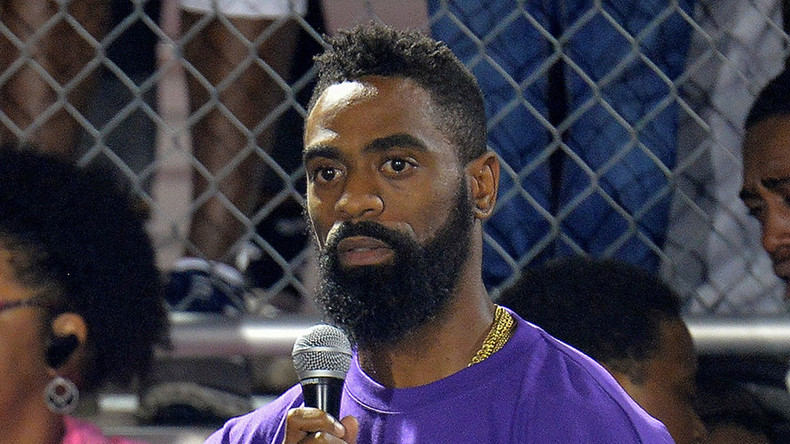 American Olympian sprinter Tyson Gay has posted a heart-wrenching message on social media ahead of his daughter Trinity's funeral this weekend.
The 15-year-old was shot in the neck in the parking lot of a local restaurant in Lexington, Kentucky last Sunday.
READ MORE: US Olympic sprinter Tyson Gay's daughter shot dead
Trinity was caught up in the crossfire of two groups of men who recklessly shot bullets at each other from their cars. She was rushed to hospital but pronounced dead soon after.
The teenager's funeral is set to take place Saturday and her father had until now remained relatively quiet in the media.
However, Gay has stated that despite his sorrow, he plans to play a role in mentoring local youth to give them a chance of a better life.
"Last Sunday morning, I was awakened by the worst news a parent can hear," the 34-year-old wrote.
"The death of my daughter as an innocent bystander is devastating but I am determined that it not be senseless.
"We must come together as a community to protect each other, giving our young people the tools they need to resolve their conflicts and lead successful lives – the kind that Trinity was well on her way to living.
"In that spirit – and to follow in the footsteps of those who kept me on the right path as a teenager when I easily could have gone the other way – in the coming weeks we will be exploring ways to help mentor and support the youth of Lexington over the long term, so that the spirit of Trinity will sprint on long after we say goodbye to her this weekend."
Four men have been apprehended by local police over the shooting, with Dvonta Middlebrooks, 21, Chazerae Taylor, 38, his 19-year-old son D'Markeo and 20-year-old Lamonte A Williams facing charges.
Trinity was a capable athlete and star of the junior sprint circuit.
Tyson Gay has competed in each of the last three Summer Olympics. He is the second-fastest 100m runner of all time with a time of 9.69 seconds.