Sticks out for Harambe: Junior hockey team to honor slain gorilla with Wildlife Week jerseys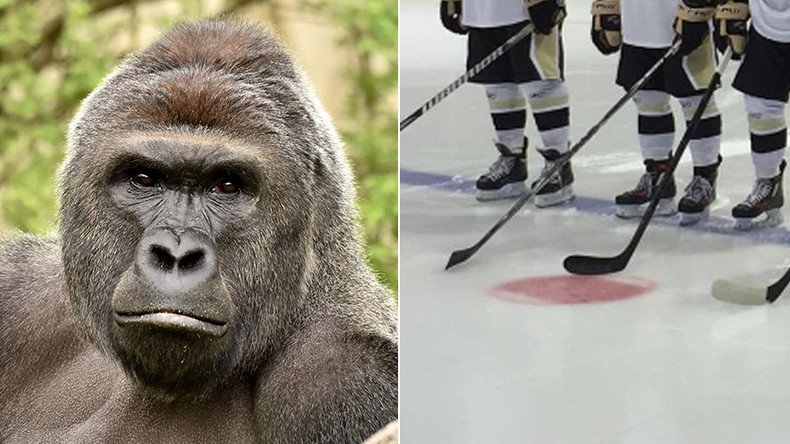 The Trenton Golden Hawks of the Ontario Junior Hockey League have joined the growing list of tributes to Harambe, the gorilla who was shot and killed at Cincinnati Zoo in May.
For Wildlife Week, the Golden Hawks will be wearing jerseys honoring Harambe for the warm-up ahead of their game against the Burlington Cougars.
"We felt #HockeyForHarambe was the best way to honor Harambe's life and also bring awareness to the plight of the lowland gorilla," Director of Game Day Operations Rob McDonald said.
The jerseys will be auctioned off during the game with proceeds going to the Jane Goodall Institute of Canada.
Read more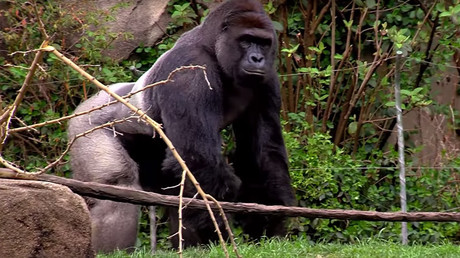 Harambe was shot and killed on May 28, after a three-year-old boy climbed into a gorilla enclosure at the zoo.
After Harambe grabbed and dragged the boy, zoo officials agonized over what to do before deciding to kill the gorilla with a single gunshot.
Cincinnati firefighters said the boy was between Harambe's legs when the shot was fired.
The shooting was controversial, with some observers claiming Harambe was caring for the boy while others argued the child was at risk.
Police investigated possible criminal charges against the parents, but decided against taking any action.
Harambe later became the subject of multiple viral memes and flash mobs among North American college youth. Although many see memes such as "D*cks out for Harambe" and "Harambe was innocent" as mocking of mainstream 'awareness raising' activities.
Numerous professional athletes have been seen wearing various items that featured Harambe pictures, including baseball players Noah Syndergaard, Bryce Harper, and rising ice hockey star Matthew Tkachuk.
The Golden Hawks is not the first hockey team to use the image of Harambe. In September, the University of Alabama Hockey team created a video for 'Harambe Night' to raise awareness for endangered species.