'I will break his face': New book reveals Mourinho threat to adversary Wenger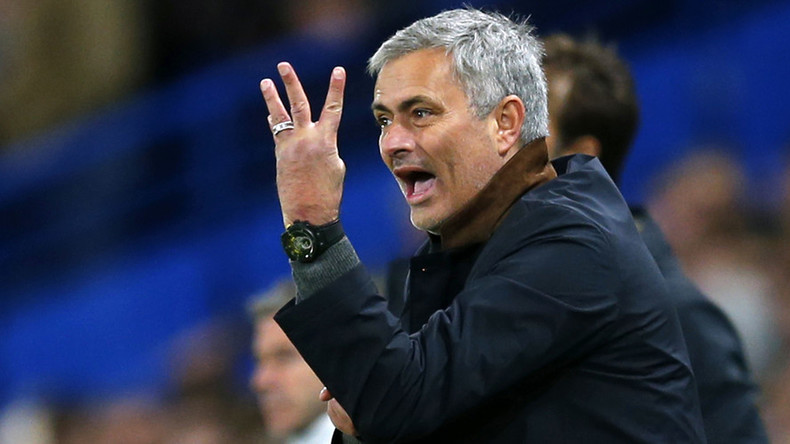 A new book about Jose Mourinho written by a journalist close to the outspoken manager has stated the Portuguese told him he wanted "to break Arsene Wenger's face."
In 'Jose Mourinho: Up Close and Personal', author Robert Beasley reveals information from private conversations he had with the now Manchester United manager.
One of the major elements of the book tracks the former Chelsea trainer's tumultuous relationship with his Arsenal contemporary Arsene Wenger - with their mutual disdain already clear in the public eye.
However, Beasley's book gives new insights into the animosity between Mourinho and his rival.
The managerial duo's hatred of one other started following Mourinho's arrival at Chelsea in 2004 and has continued since he returned to the Premier League in 2013.
Mourinho, 53, has famously labeled Wenger a "specialist in failure" and a "voyeur," while the usually mild-mannered Frenchman has hit back by questioning Chelsea's sale of Juan Mata to rivals Manchester United.
Following the Arsenal manager's comments on the Mata deal, Mourinho was quick to correspond with Beasley.
"You know, he is a specialist in failure. Eight years without a piece of silverware, that's failure. If I do that at Chelsea, I leave London and I don't come back," he said.
"When Mr Wenger criticizes CFC and Man United over the deal with Mata...I will find him one day outside a football pitch and I will break his face."
Mourinho struck a blow on his adversary in March 2014, when Chelsea thumped Arsenal 6-0 at Stamford Bridge on the day of Wenger's 1,000th game as a manager.
Read more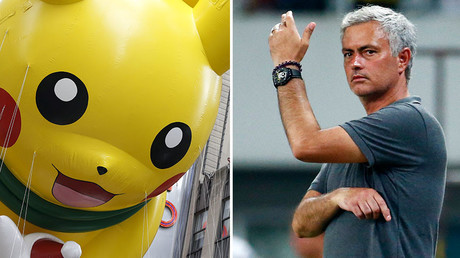 The Gunners boss failed to show up for the post-match press conference and the Blues manager was quick to gloat to Beasley.
"Next time I lose a game, I don't go to the press conference because the team bus is waiting for me," he said.
The pair next met in October 2014 when Chelsea beat Arsenal 2-0 in west London and the pair almost came to blows on the touchline.
Mourinho told Beasley what he said to Wenger as the duo locked horns on the Stamford Bridge turf.
"He was asking for a red card and pressing the ref in my technical area. I told him to go back to his area. He pushed me," the Portuguese said.
"I told him, 'Here you do that, you know I can't react, but I will meet you one day in the street.'"
Two-time Champions League-winning trainer has never lost to Wenger in 13 meetings between their teams, and the pair's feud is set to continue with Mourinho now in charge at Manchester United.