CM Punk beaten in UFC debut by Mickey Gall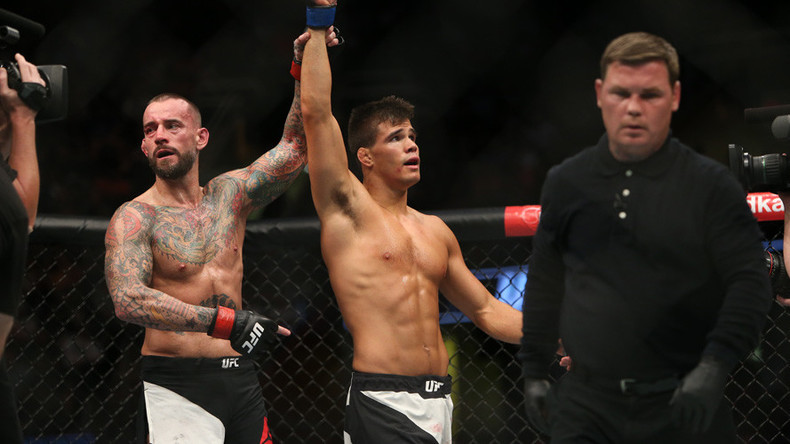 Retired wrestler CM Punk made his much-anticipated UFC debut on Saturday night, but the bout proved to be anticlimactic, as he was defeated by Mickey Gall just over two minutes into the first round.
The 37-year-old has been branded as something of a joke on social media since swapping WWE for the Octagon.
Punk hit back at criticism before the fight, stating that he was confident he would be victorious at UFC 203 in Cleveland.
READ MORE: CM Punk confident ahead of MMA debut at UFC 203
However, as many people predicted, Gall was too powerful for the debutant, defeating him with a rear-naked choke halfway through the first round.
Punk came out swinging, but it was not long before Gall's street smarts saw his opponent on the mat.
The former wrestler had no answers and tapped out after being brutalized by his opponent for 2 minutes and 14 seconds.
Punk: In life, you go big or you go home. I just love challenges. I will be back. This is the most fun I've ever had.

— MMAFighting.com (@MMAFighting) September 11, 2016
Despite the defeat, Punk maintained that he would give UFC another try, promising to return in the near future.
Gall's victory leaves him unbeaten, following a similar quick-fire victory over Mike Jackson back in February.