Canadian fan gets Michael Phelps 'death stare face' tattoo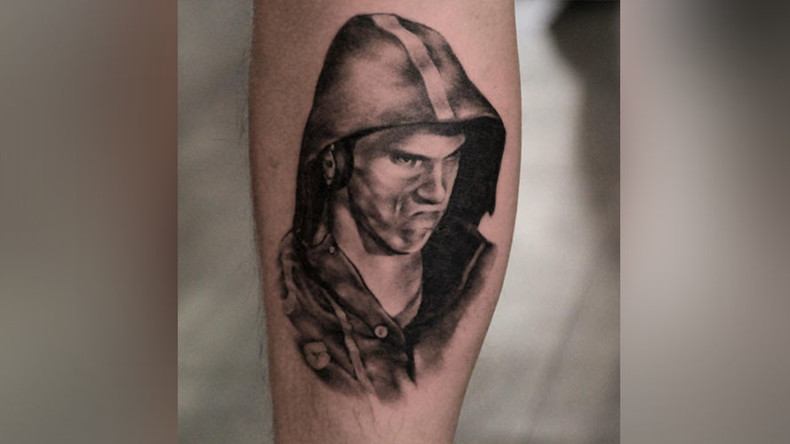 It only took a couple of days since US swimmer Michael Phelps' "death stare face" went viral all over the internet for someone to tattoo it on their body.
READ MORE: #PhelpsFace: Olympic-level staredown wins internet gold in Rio
The co-founder of a Toronto-based tattoo studio asked his employee to put Phelps' picture on his leg, to memorize the Olympic swimmer's death stare.
Tattoo artist Livia Tsang had to work with a zoomed-in TV screenshot to create the tattoo, as she told The Times.
Her boss, Ricky Fung, asked her to create the tattoo "because he's big Phelps fan, but also because of his work ethic and perseverance."
While that could also be just a smart marketing move from the studio, it is certainly not the first time famous athletes were tattooed on people.
This NFL fan decided to get a tattoo on his leg of his favorite player's face and his number – well, police mug shot number, anyway.
Manchester City fans were understandably excited when mega-rich Abu Dhabi United Group acquired the club and embarked on a spending spree in 2008.
Perhaps none were quite so giddy as this fan, who had Brazilian footballer Kaka's name tattooed across his chest when City was trying to sign the former World Player of the Year.
The transfer never happened, much to the delight of City's neighbors Manchester United.
But then they got even giddier, with this fan predicting that City would win the 2011 Champions League.
It was Manchester United that went to the finals, however, only to lose to FC Barcelona.