Olympic organizers to give away 240,000 tickets in bid to boost attendance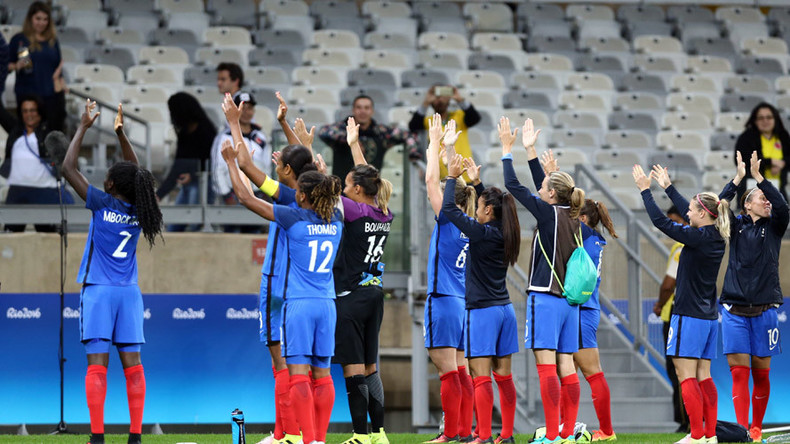 The organizers of the Rio 2016 Olympic Games will give away 240,000 tickets to underprivileged children following low attendance at the opening football matches of the sporting celebration.
The global showcase opened on Wednesday with women's soccer action, as Sweden took on South Africa and Brazil faced China at the 60,000-capacity Olympic Stadium.
However, an official attendance of 13,439 left the stadium looking barren and the fans isolated, with little-to-no atmosphere in an underwhelming start for the Games.
Brazil opened its campaign with a 3-0 victory, while Sweden also won 1-0.
As a consequence, Rio 2016 director of communications Mario Andrada has confirmed that almost a quarter of a million tickets will be handed to local children at no cost.
"There will be 240,000 kids across different projects in different areas," he said.
"We reached 100 percent of the projected revenue. We sold the most expensive tickets, so we can afford to give some away.
"There are several sports that are unknown to the youth, like golf and rugby. We teach these kids Olympic values, we teach them how to play these sports.
"The social program will kick in in the sports we don't know. In field hockey for example, the kids learn how to play and had a lot of fun. But they never saw a real field hockey game."
Brazil is in the middle of an economic recession and many local people do not have the disposable income to attend matches or events.
The competition organizers had previously stated that no tickets would be given away, but have since backtracked.
Meanwhile, Brazilian police were forced to use stun grenades and tear gas as protestors tried to disrupt the path of the Olympic torch after its arrival in Rio on Wednesday.
Around 450 armed police officers were on patrol as the torch was carried through the city and they also clashed with drug traffickers in the Alemao area close to the international airport.
Anti-government protestors feel the Games should not be held in Brazil due to the country's dire economic situation, and threw rocks at police in northern suburb Duque de Caixas.
Three people, including a 10-year-old girl, are believed to have been injured by rubber bullets.
Social tension in the South American country and the threat of crime and terrorism has resulted in approximately 85,000 police and soldiers being deployed in Rio.
This is more than double the amount used in London four years ago.